The end of summer brings so many wonderful things as days get cooler. While most revel in the delights of tomato season, I've got another fruit to slice up cypress style. Enter the juiciest yellow peaches you ever did have combined with soft fresh mozzarella, crisp fresh basil and drizzled with stickily delicious balsamic glaze.
There is no recipe here, just slice up the above ingredients and layer with basil in between. One of the must have items in my refrigerator is the Balsamic Glaze from Trader Joe's. I use it for everything and beats making your own in a pinch. The sweetness of the balsamic vinegar ties the dish all together.
Shop my Marble Board here.
I highly recommend skipping the grocery store and either heading to the orchard to pick your own or your local farmers market. Produce tastes best when it's local and fresh.
Goodbye Summer. We'll miss you. Bon Voyage! Off to Peach Caprese dreaming…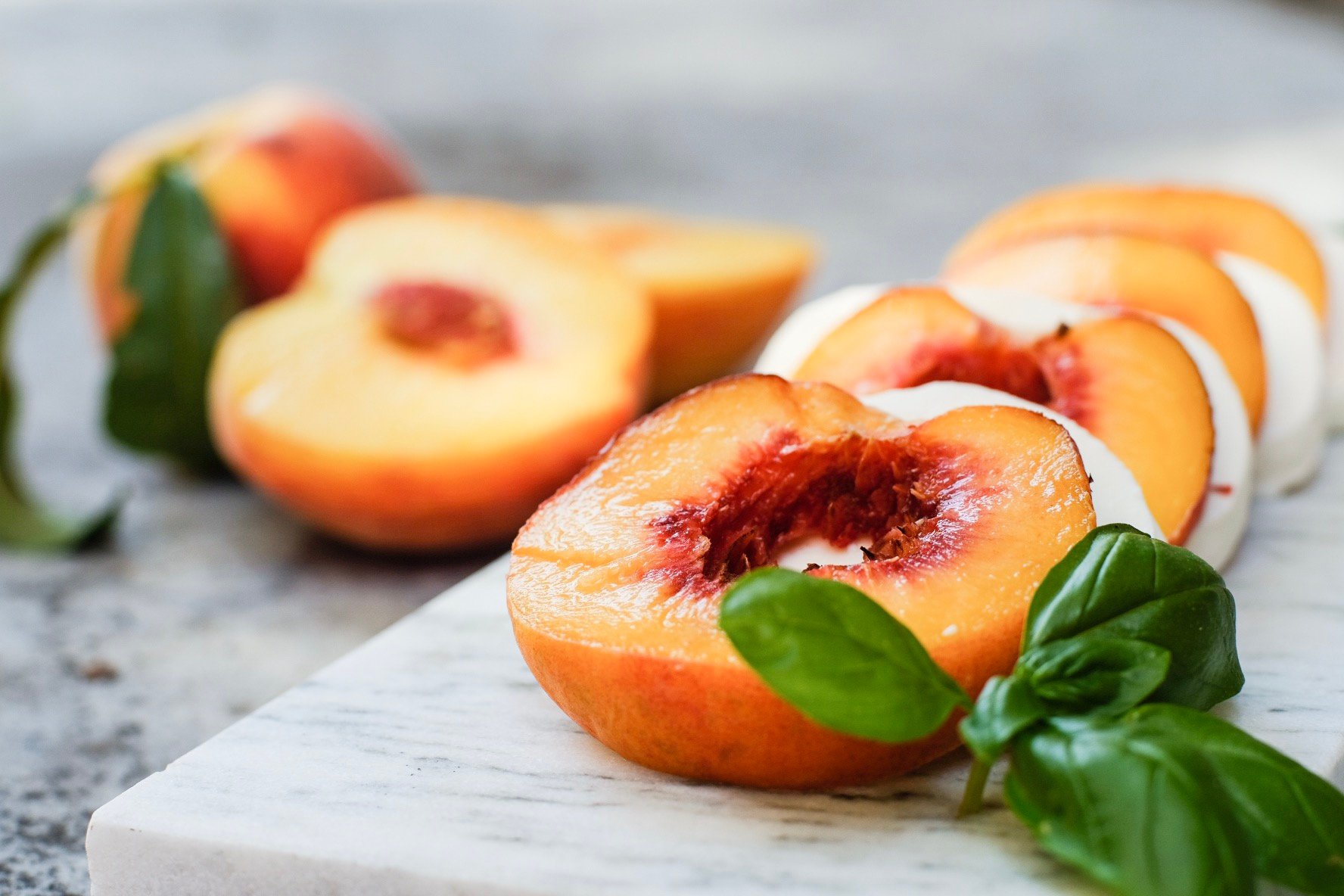 Grill season isn't over yet? Check out my recipe for Marinated Flank Steaks
Shop my Marble Board here.