As always, Chocolate and Lace loves to bring you the best in family friendly travel ideas in the most beautiful of locations. Today I'm sharing everything you need to know about the Prudence Island, the hidden gem of Rhode Island.
A stunning, secluded haven that is perfect for a family getaway.
I hope you enjoy this travel guide to Prudence Island, Rhode Island including the link to our hand selected Airbnb.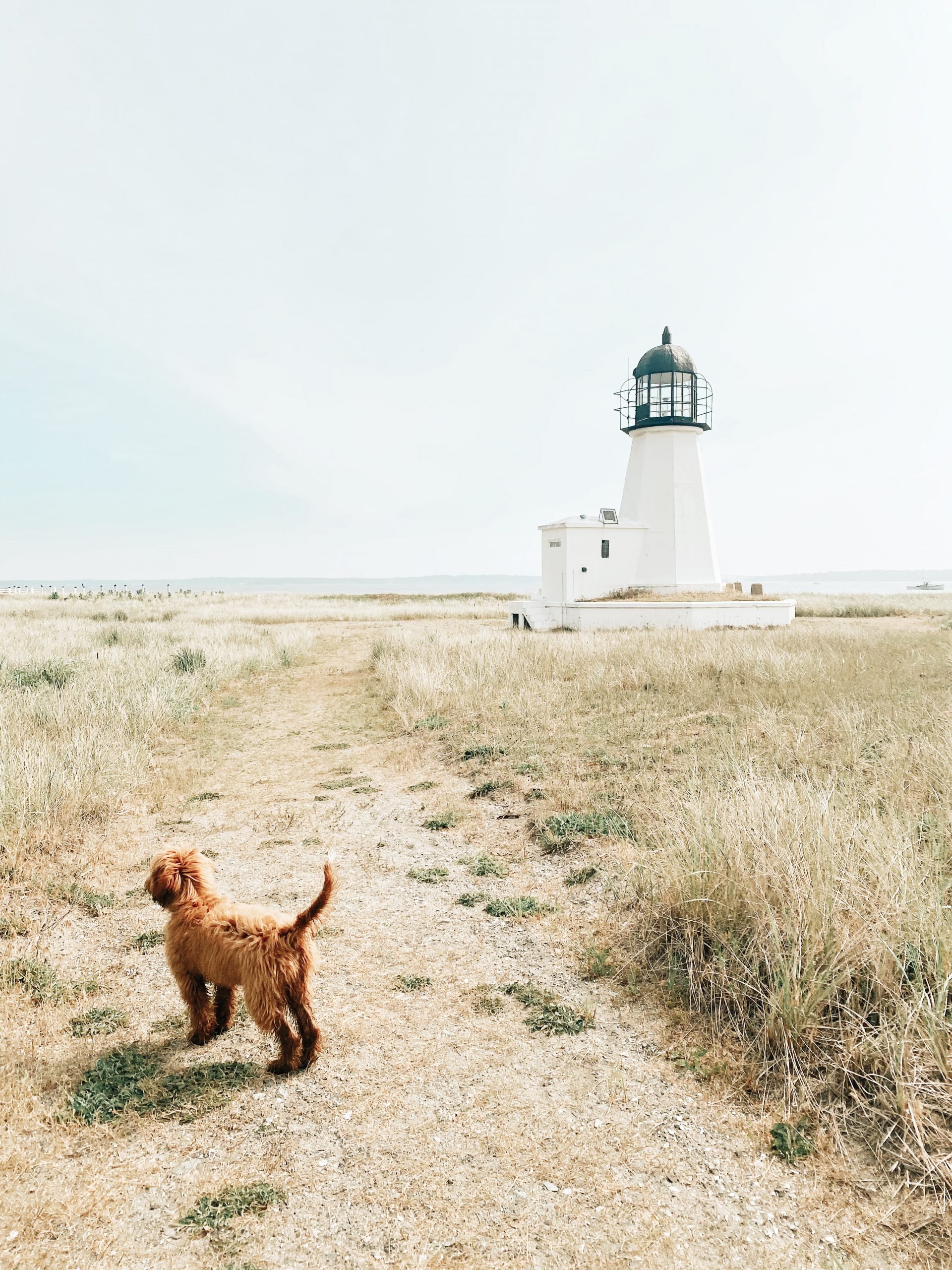 Planning Our Trip to Prudence Island
Prudence Island is a hidden little gem along the same coastlines as the more popular Newport, Rhode Island. While you won't find mansions here, what you will find is the cutest residential island where every neighbor waves to you, gorgeous beaches, 360 water views and the peace of island life.
Planning this vacation was unlike any other. We are in the middle of pandemic and with plane tickets cancelled, we wanted a beautiful coastal place to take the kids for some time to reset and enjoy nature. While Newport is one of my top picks every summer, I knew there would be crowds and I wanted open space.
As we were searching for getaways near Rhode Island on Airbnb, the prettiest deck with two white wicker rocking chairs popped up. But you couldn't drive there….
Want $20 off your first Airbnb rental? Check it out here.
The Airbnb property was on an island and you had to take a Ferry to get there. How fun! I poured over rentals for days if not weeks. Airbnb, VRBO, local sites – nothing seemed perfect as when you're traveling with little ones convenience matters. Without the comforts of a hotel, I wanted to be sure we booked the perfect place.
Perfect to me doesn't mean luxury but it means sunset views, ease to the water, a great kitchen for cooking and plenty of things to do.
Here is the exact link to this Airbnb on Prudence Island, the Sea Glass.
The home on Prudence Island was beautiful with spectacular water views and a large deck. So special to us was it's own beach where we played for hours on end. Prudence Island Beaches are rocky, so we brought our water shoes and the host provided kayaks and a row boat for the home. I went kayaking for the first time and I wasn't too bad if I do saw so myself. The home was also dog friendly so we brought Theo along and he LOVED to swim.
Check out my list of favorite beach items for kids!
Sandy Point Light House
We rowed out as a little family out into the cove to get down to explore the Sandy Point Lighthouse and look at the boats. As we were rowing to the light house we came across the tallest ship in the bay. It's name was Theo! (our Goldendoodle's name) Mia who's almost 3 would Kayak with Joey while Bailey and I took out our own.
We must have looked like a hoot out on the water but we had a lot of fun. Even the neighbor's dog Hunter would come down and swim with us. It was a very special time.
What I loved most about the house was the warm sunrises that filled the main room as we had coffee on the deck in the mornings and later made pancakes, cinnamon toast and bacon. Sunrises were shades of perfect pink every night and the bridge lit up like a jewel in the distance. Prudence Island is a peaceful, special place – a truly unmatched Rhode Island getaway.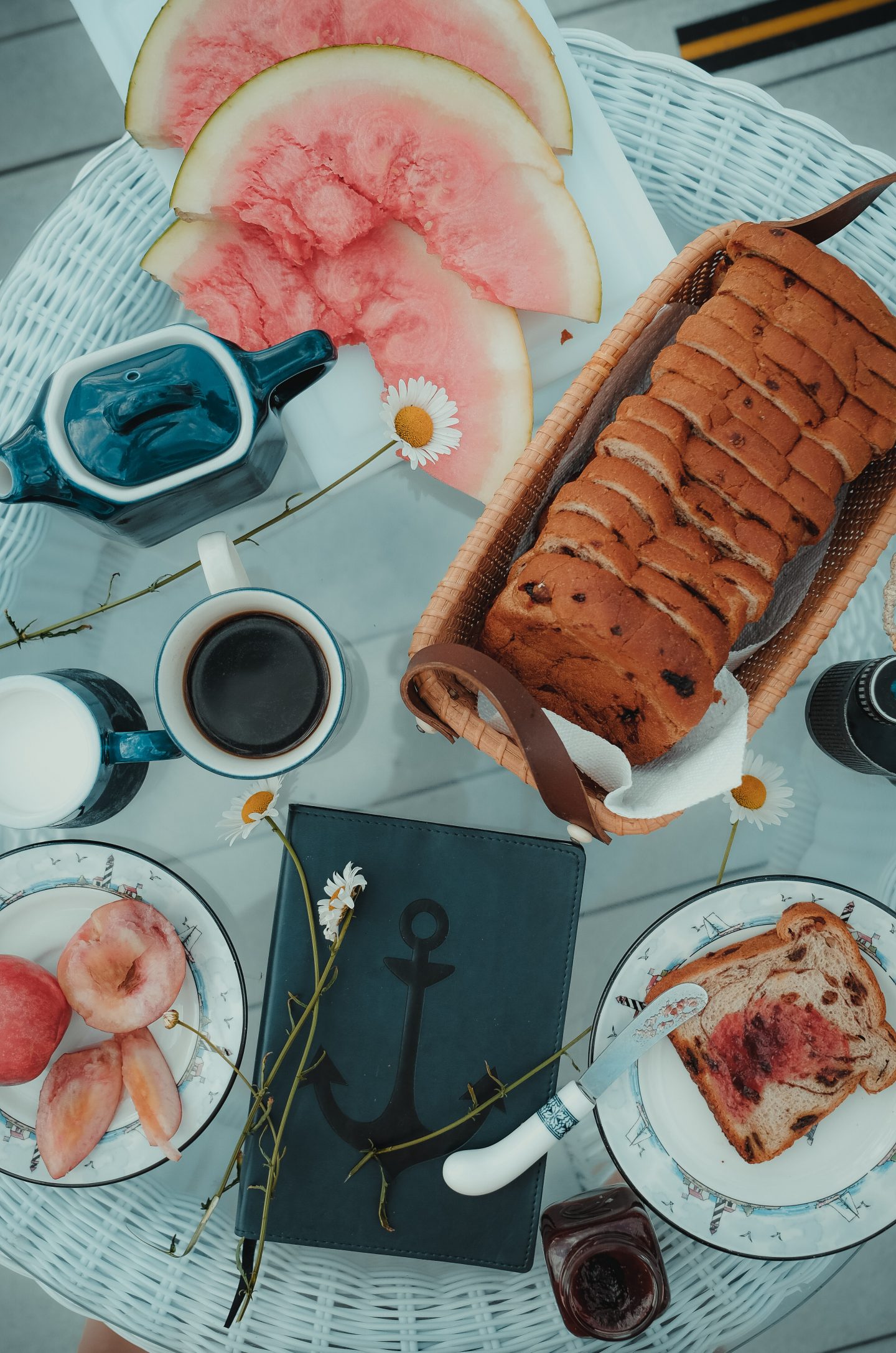 Getting To Prudence Island
To get to Prudence Island, you'll need to take the Prudence Island Ferry at Bristol Terminal. The Ferry takes off out of Bristol, Rhode Island which is a pretty little coastal town. There are only a handful of departures a day and you'll need to book a reservation at least a week in advance.
We actually ended up ordering a punch card for 6 trips as it was most cost effective than just buying four trips. It costs about $31 for a vehicle. You can also go on as a passenger only. The ferry ride in total take about 30 minutes and is a nice ride out on the harbor.
Things to Do on Prudence Island
Hiking – about 80% of Prudence Island is protected land, where there are miles of beautiful and serene hiking trails
Discover untouched historial remenents – from visiting Farnham Farm to Prudence Island Schoolhouse (one of the last one-room schoolhouses in New England)
Row down to the lighthouse for swimming and a picnic, or just lazing in the sun!
Kayaking and canoeing
Important note – Different from most travel locations, there are no shops or restaurants.
There is one general store on the island with limited hours. If you plan to stay for a week you will need to do a grocery haul and bring it on over. I planned my meals and shopped before hand to ensure we had everything we need.
The house we stayed at had a full kitchen and grill. The general store does sell my favorite Rhody treat, Dels.
Be sure to also check out these New England Coastal Destinations with Travel Guides:
Kennebunkport, Maine: Family Travel Guide
Newport, Rhode Island: Family Travel Guide
Stay on this Chic House Boat in Newport, Rhode Island
Watch Hill, Rhode Island: Travel Guide
Jamestown, Rhode Island: Travel Guide
Boston, Massachusetts: Family Travel Guide
Plenty of sun, salt and sand are for you on the island and you can go anywhere there isn't a home. Hiking with deer or learning the history of the island are great pastimes but for us it was all about enjoying the beach and nature.
If you hop back on the Ferry you're about a 40 minute drive to downtown Newport or to Providence. Providence has so many gems to visit and Newport is a seaside delight.
We went to Newport for lunch and ate at Clarke Cookhouse. We found it was a little too packed for the times and we headed back to our island after getting more Dels. If you do head into Newport be sure to check out my complete travel guide!
Notable things when visiting Prudence, Island
There are NO restaurants on the island, so packing a picnic for the day or bringing groceries for a longer stay is a must.
Bring along bug repellent as the island is known for ticks.
Be sure to book your ferry ride at least a week in advance and arrive 15 minutes early to the ferry.
Perfect destination to escape a crowd and get in some R&R from the beaches to the bike trails.
Overall, this was one of the best places to travel in New England, and I hope you guys check it out!
I'd love the help you in planning your special family memories. Feel free to send me an email with any questions or DM me on instagram! I'd love it if you could pin your favorite image here to your pinterest page or share this article with someone you'd like to travel with.
Happy summer! XO
How do you get to Prudence Island?
The Bristol, Rhode Island Ferry or by other boat is how you get to Prudence Island. It's the largest island in Narragansett Bay without a bridge.
Are there any restaurants on Prudence Island?
The island has no restaurants. There is a small general store with limited hours and limited items.
Is there a grocery store on Prudence Island?
There is no grocery store on Prudence Island. There is a small general store with limited items and limited hours. I would bring all groceries with you.
How long is the Ferry Ride to Prudence Island?
The Ferry Ride is about 20 mins and is a beautiful and enjoyable ride by passenger or car.
How long does it take to bike around Prudence Island, Rhode Island?
The island is 1.5 miles wide and 7 miles long. The time it takes is up to your speed and what you stop to see along the way!