Meatballs. An American family weeknight staple. This week on my Instagram I was showing up a beautiful massive bundle of sage my neighbor gave to me. Don't you just love that type of neighbor? Her garden is amazing, especially for being in the heart of a city. Serious garden goals and how kind of her to share.
Sage is the herb, however, I cook with the least. Using my go-to meatball recipe I took a healthier fall twist by using ground Turkey, instead of beef and pork, and fresh sage. Keep in mind that Turkey is one of the most bland meats so don't be afraid to have a heavy hand on the garlic and herbs. Ground turkey needs a simple but flavorful kick.
You can toss this recipe in a red sauce and let it simmer on a Sunday. Or you can make a golden brown butter sauce and pair with your favorite pasta. I roasted some butternut squash and tossed with browned butter and EVOO topped with these delectable turkey meatballs.
Who says you have to wait for Thanksgiving to get in on the bird of fall?! Enjoy!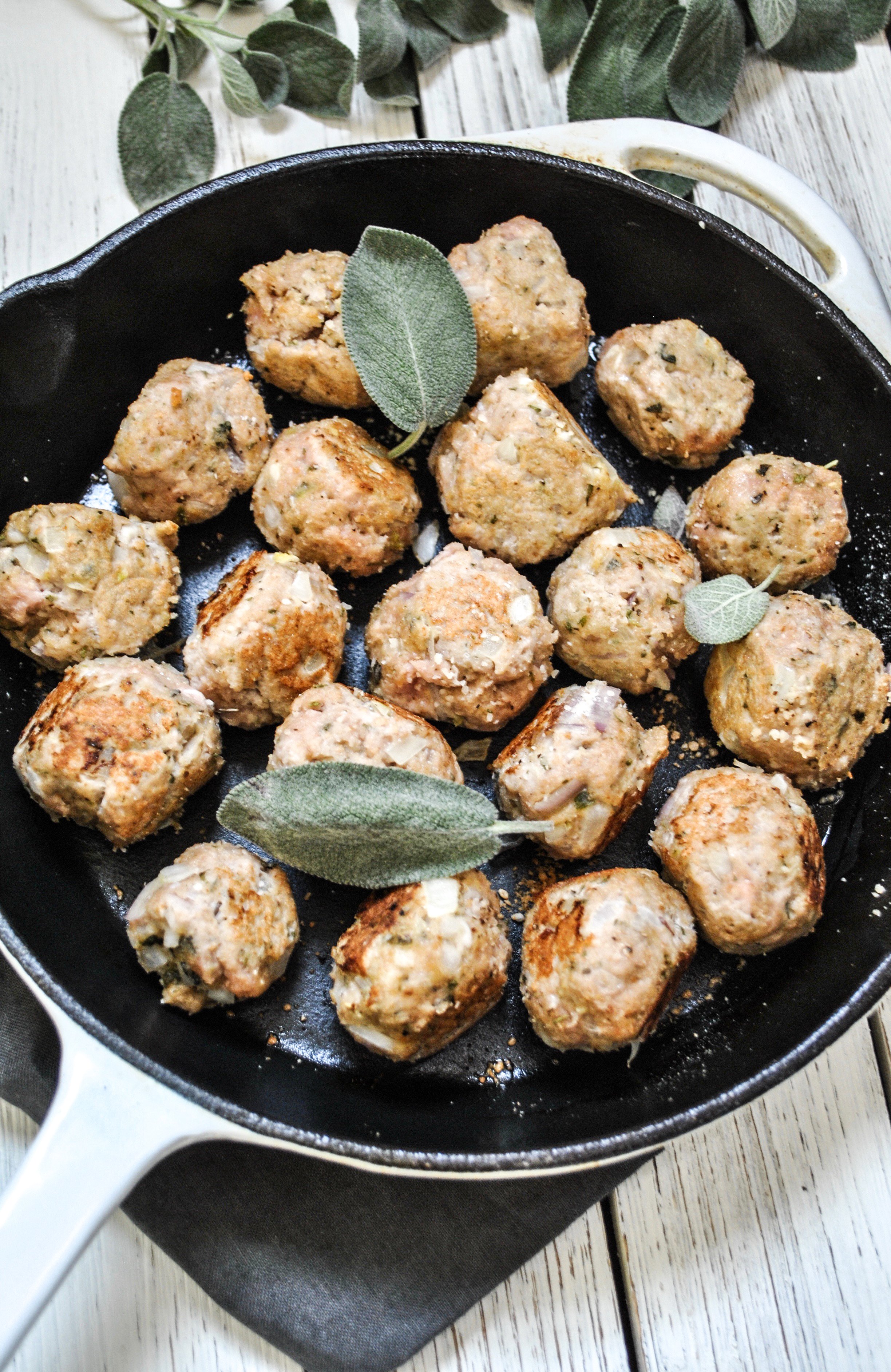 Turkey and Sage Meatballs
Ingredients
1 lb Ground Turkey
1 half of a small yellow onion, finely minced
3 cloves garlic, minced
1 small shallot, minced
6 small sage leaves, finely chopped
4 basil leaves, finely chopped
1 egg
½ cup bread crumbs
salt and pepper to taste
EVOO
fresh parsley for garnish
Instructions
Preheat Oven to 400 degrees.
In a large mixing bowl add the onion, shallot, herbs, salt and pepper, egg and bread crumbs.
Mix together using your hands until even.
Heat a cast-iron skillet over medium heat. (You can also use a regular skillet and transfer to baking sheet later)
Roll meatballs into 1 inch balls.
Drizzle a Tablespoon of EVOO into the pain and add meatballs
Brown the meatballs on each side, turning each frequently.
Transfer your cast-iron skillet into the oven or transfer meatballs to a baking sheet or other oven safe dish.
Bake for 12 minutes until meatballs are cooked through.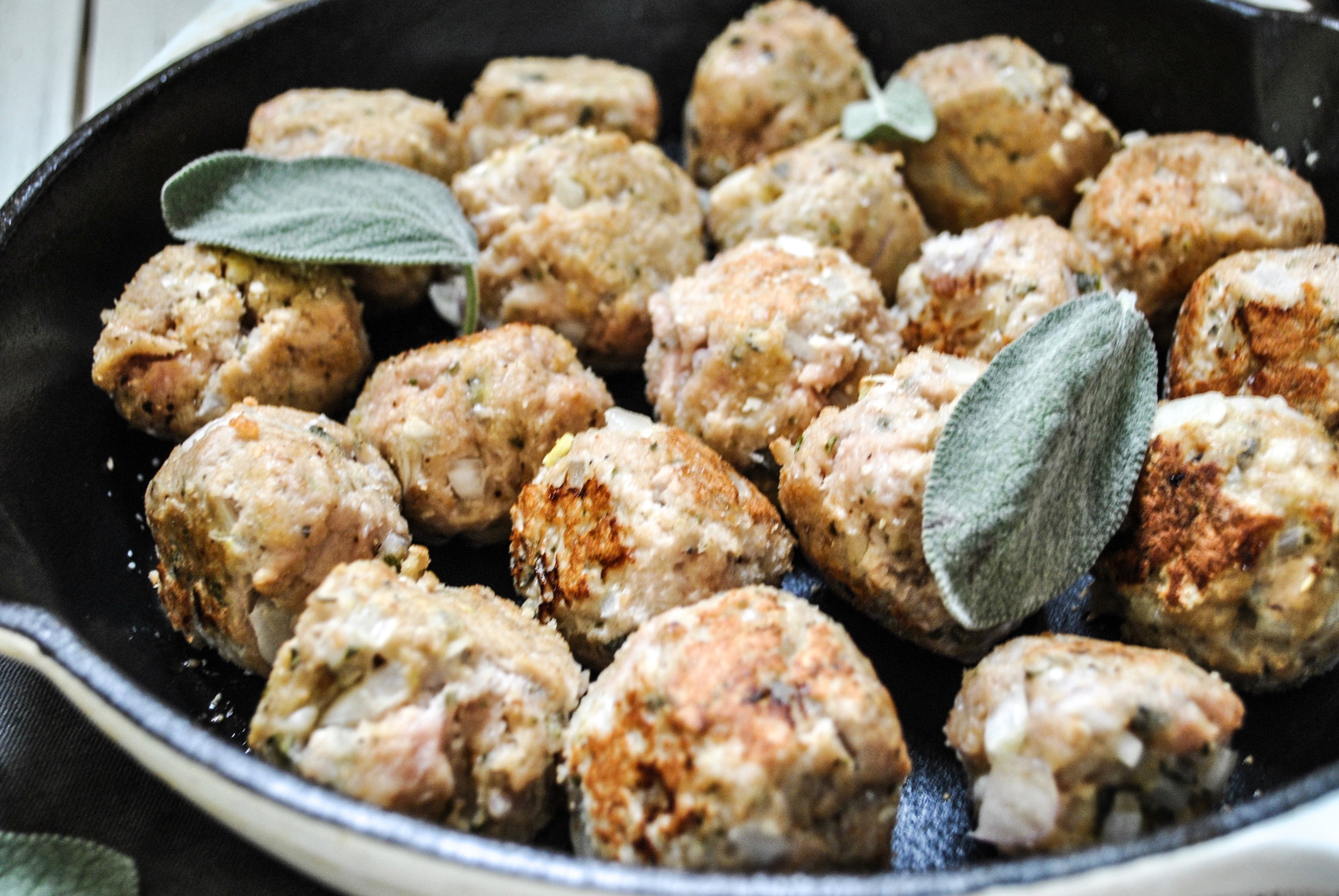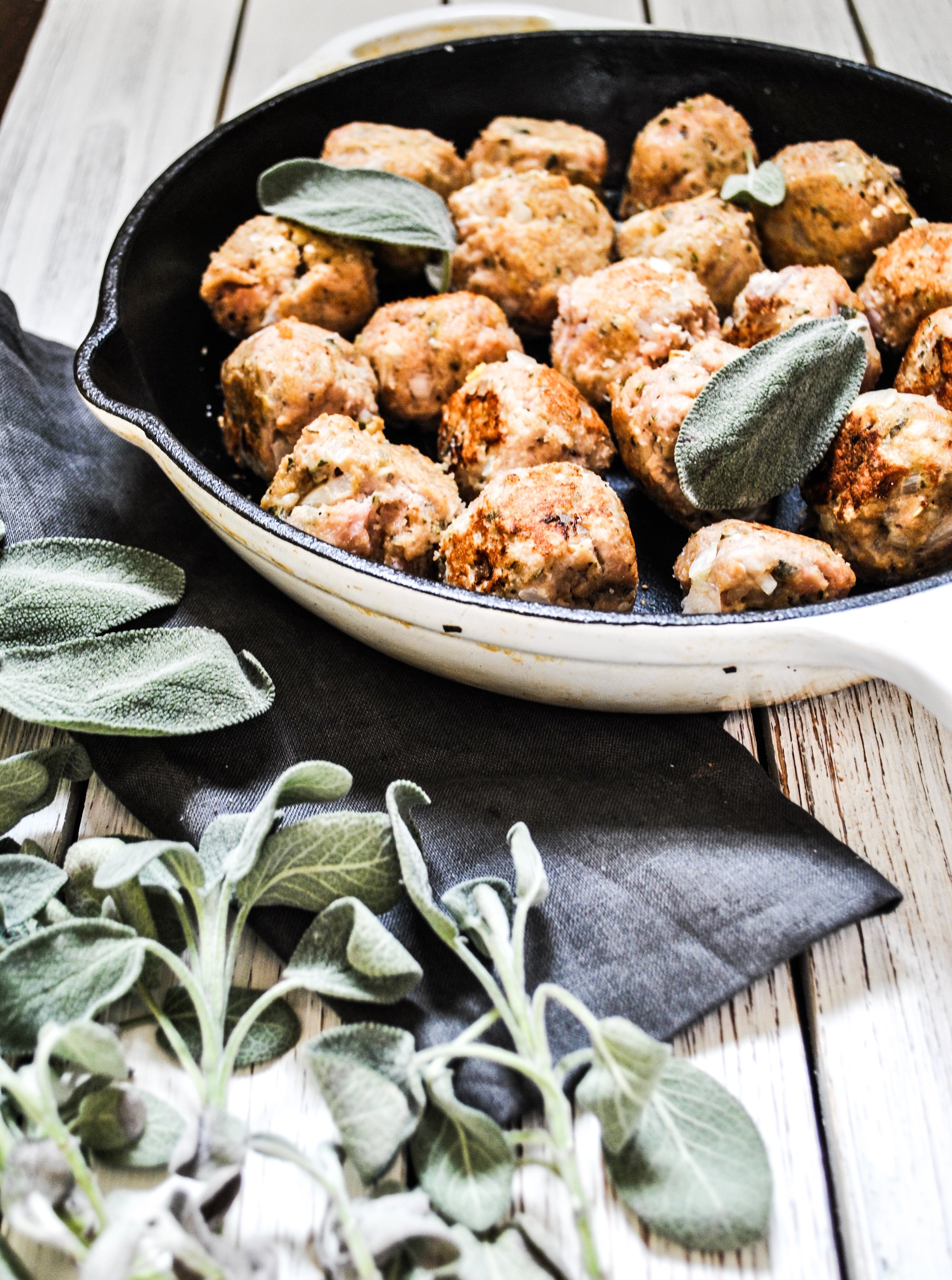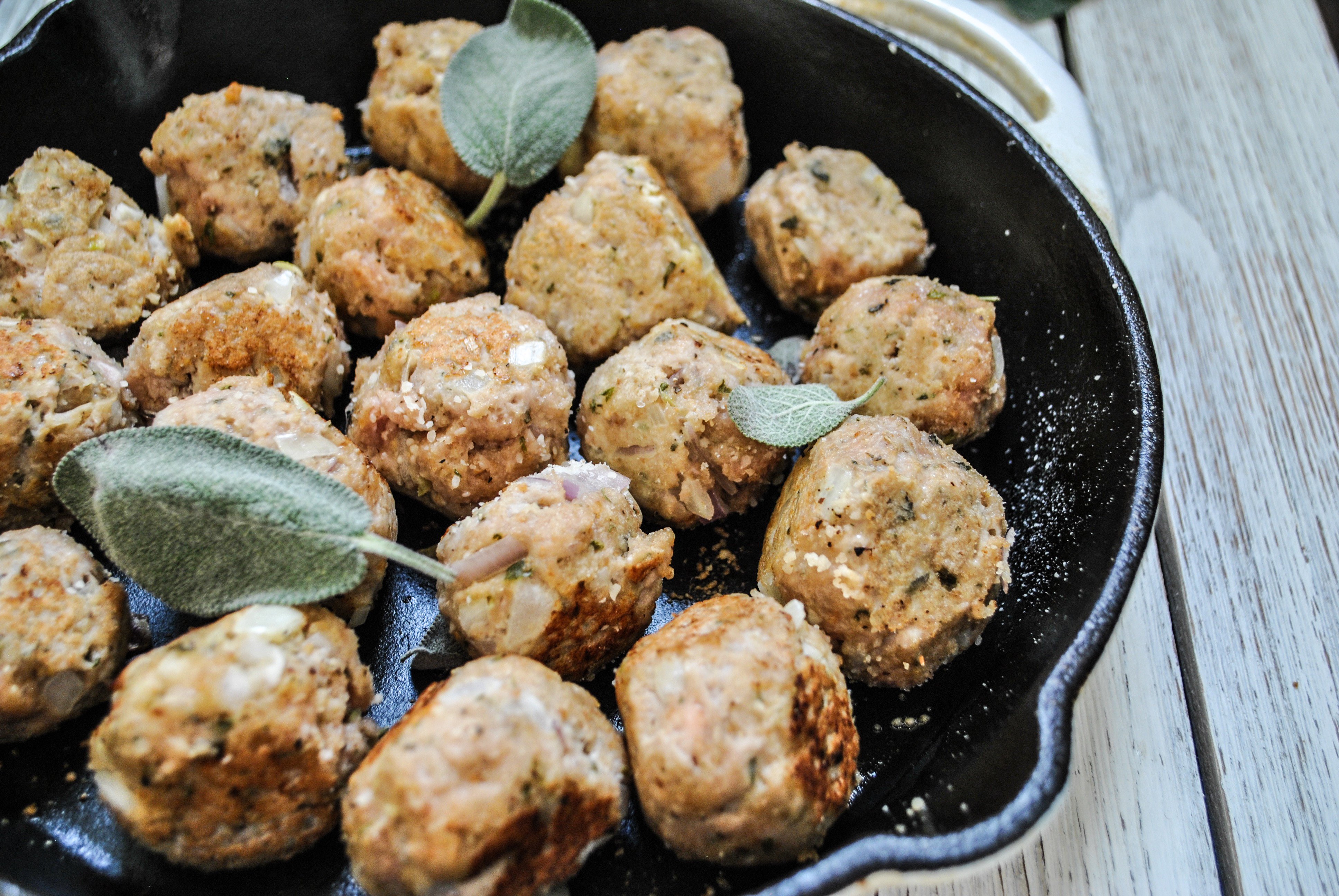 For a classic meatball recipe of the best damn meatballs you've ever tried click here.