This post is in partnership with Quaker City Shrubs.
The weather is turning yet ever so slightly here in Philadelphia and I just got turned onto the perfect craft cocktail from Quaker City Shrubs. Extra light, spiked and sparkling is how I like my drinks and Quaker City Shrub's Apple flavor doesn't disappoint. Part of my passion for food and craft cocktails isn't only in the product, but also the process.
Quaker City Shrubs uses Apple Cider Vinegar as a key ingredient which keeps in the flavor without overloading on sugar or calories. Apple Cider Vinegar is made by crushing apples, squeezing out the juice and fermenting the liquid. Mixed with natural fruit flavors, like Apple, you get a cocktail that is light and refreshing. Only 4% ABV, 3 grams of sugar and 90 calories lets you drink and be merry with no regrets! Since I'm not a huge drinker or a beer drinker, it's the perfect concoction for me. I also adore the colorful cans to complement a warm end of summer night.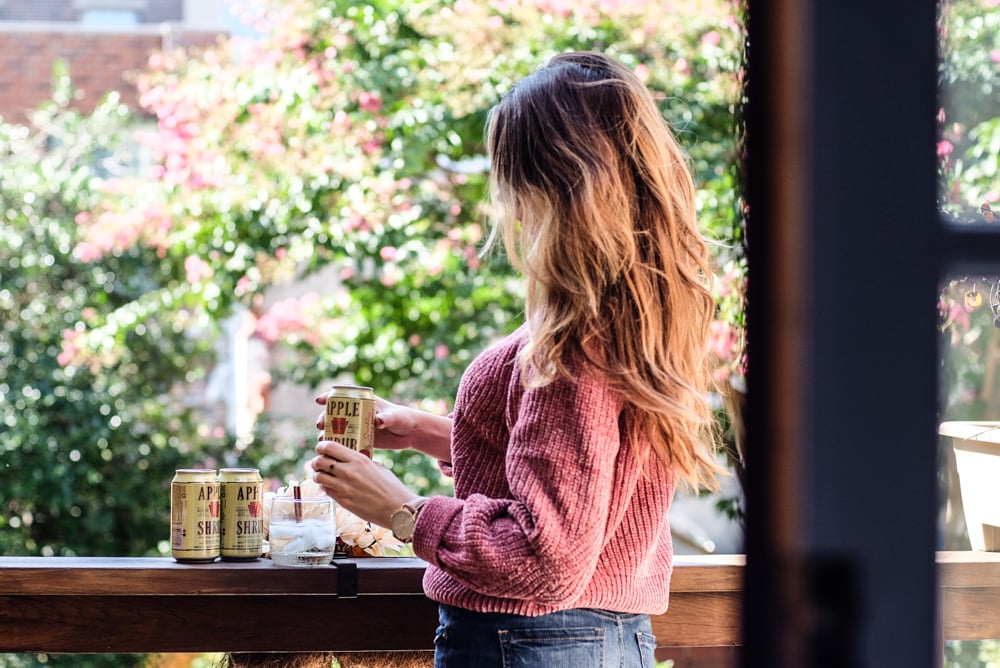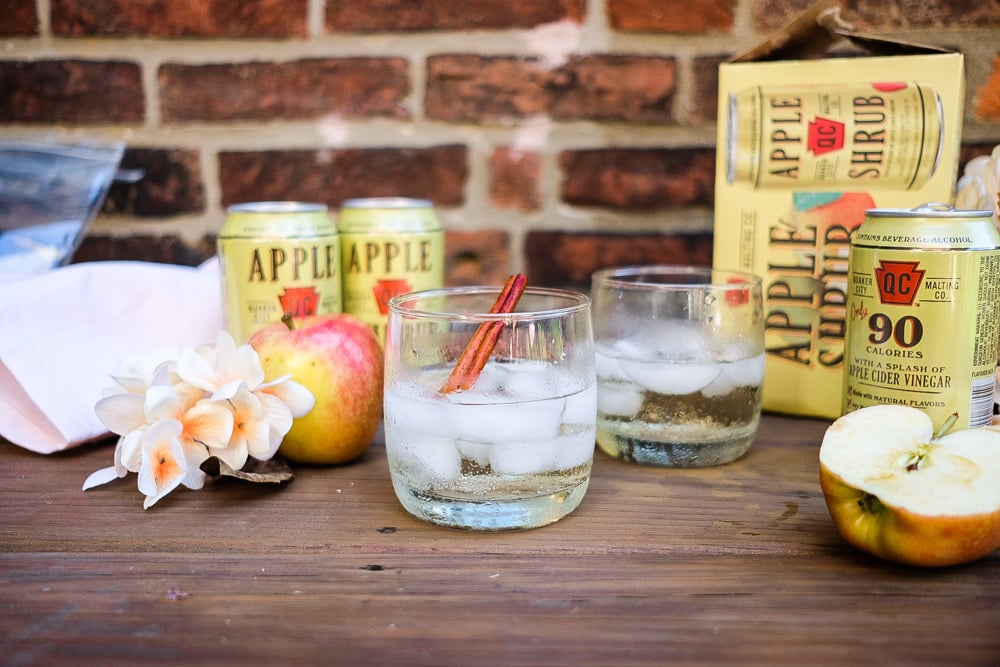 Nothing out of the Philadelphia area comes without a little bit of history and as it has it, the creator had the idea for the Shrub as he was researching historic recipes. This has been the perfect weekend for catching the last of the summer light before fall officially comes with Quaker City Shrubs on the balcony in Old City. Pour over ice and add a cinnamon stick or drink cold out of the aesthetically pleasing cans, we will be packing ours for fall picnics.
You can try out Quaker City Shrubs in Apple, Blackberry or Grapefruit from Whole Food's, Wegman's and Total Wine locations in PA, NJ and Delaware. For a complete list of where to buy click here. Let me know your favorite flavor!