We blinked and we are now less than 10 days away from Christmas! Does anyone else feel like the time from Halloween to New Year's is just a blur? We had our first family Thanksgiving here in Philadelphia that included a shopping-free Black Friday and finding the perfect Christmas Tree! I wanted to share some of our photo diary as well as our favorite recipes that you may want to either pin for next year or bring to your Christmas or New Year's table.
Who got an Elf on the Shelf this year? Bailey did, and her Elf, Jingles, has been all around the house causing trouble. We have had a ton of fun with it…that is after she was done being creeped out by a tiny elf watching her. We got our first live tree here in Philadelphia area and decorated with the most sparkly fairy lights and in white, silver and gold. Be sure to watch our Christmas Tree video and how we found the perfect one.
2017 has been a tremendous year for us as a family. We are incredibly fortunate and it's hard to find 'things' to give each other. This year we are treating the girls and Joey and I are stashing away some gift money for 2018 travel. I would love to hear what adventures you have planned for the new year.
Wishing you a wonderful end to 2017. XO From our Family to Yours.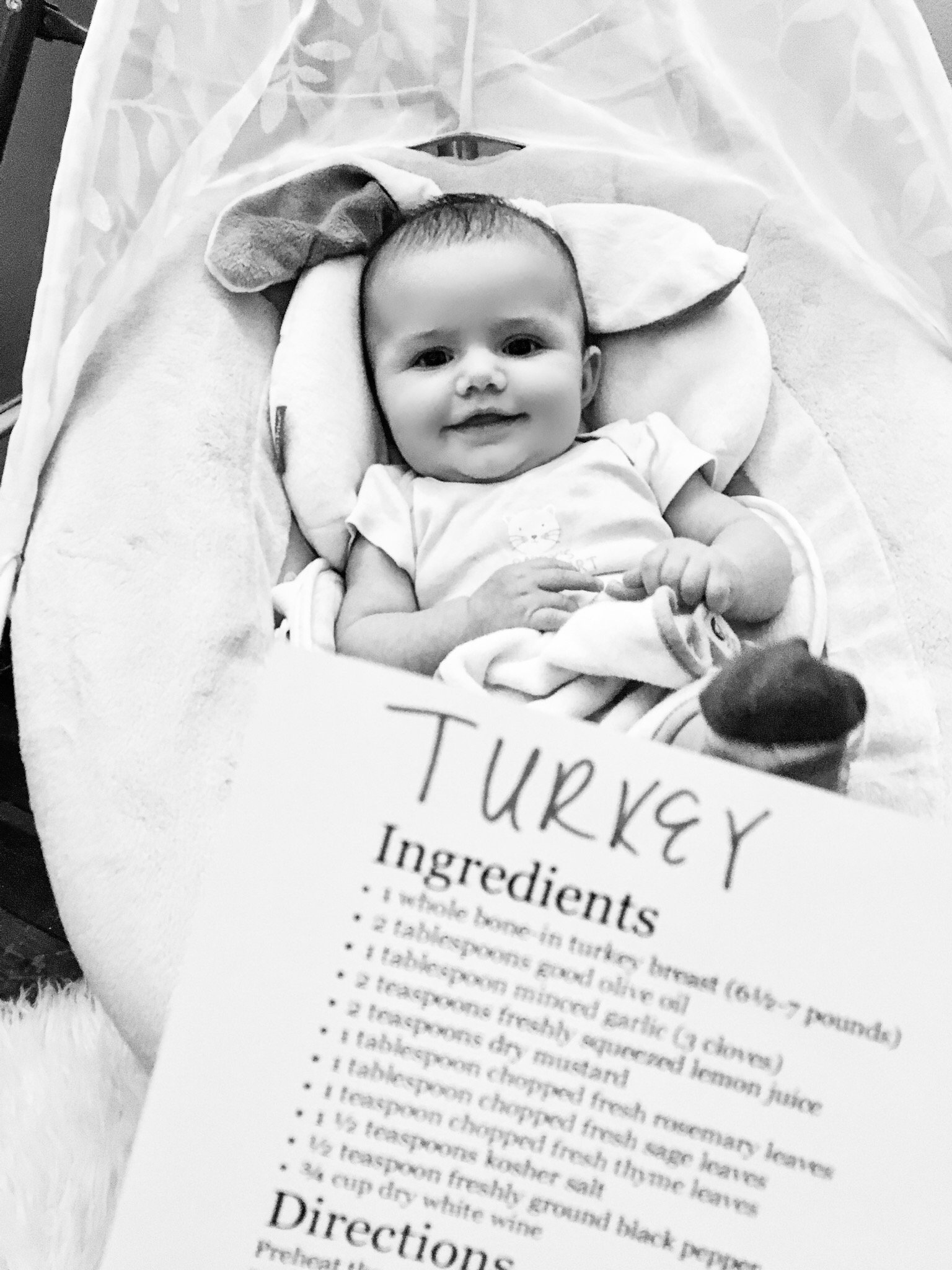 Herb Turkey Breast
Just cooking a Turkey Breast this year for Thanksgiving was a brilliant idea I got from a friend when cooking for a small gathering. Tied up with fresh sage, rosemary and thyme, this was the perfect main dish for a holiday dinner. It cooked in under 3 hours and the kitchen smelled amazing! You can use a roasting rack or even a larger roasting pan as shown here.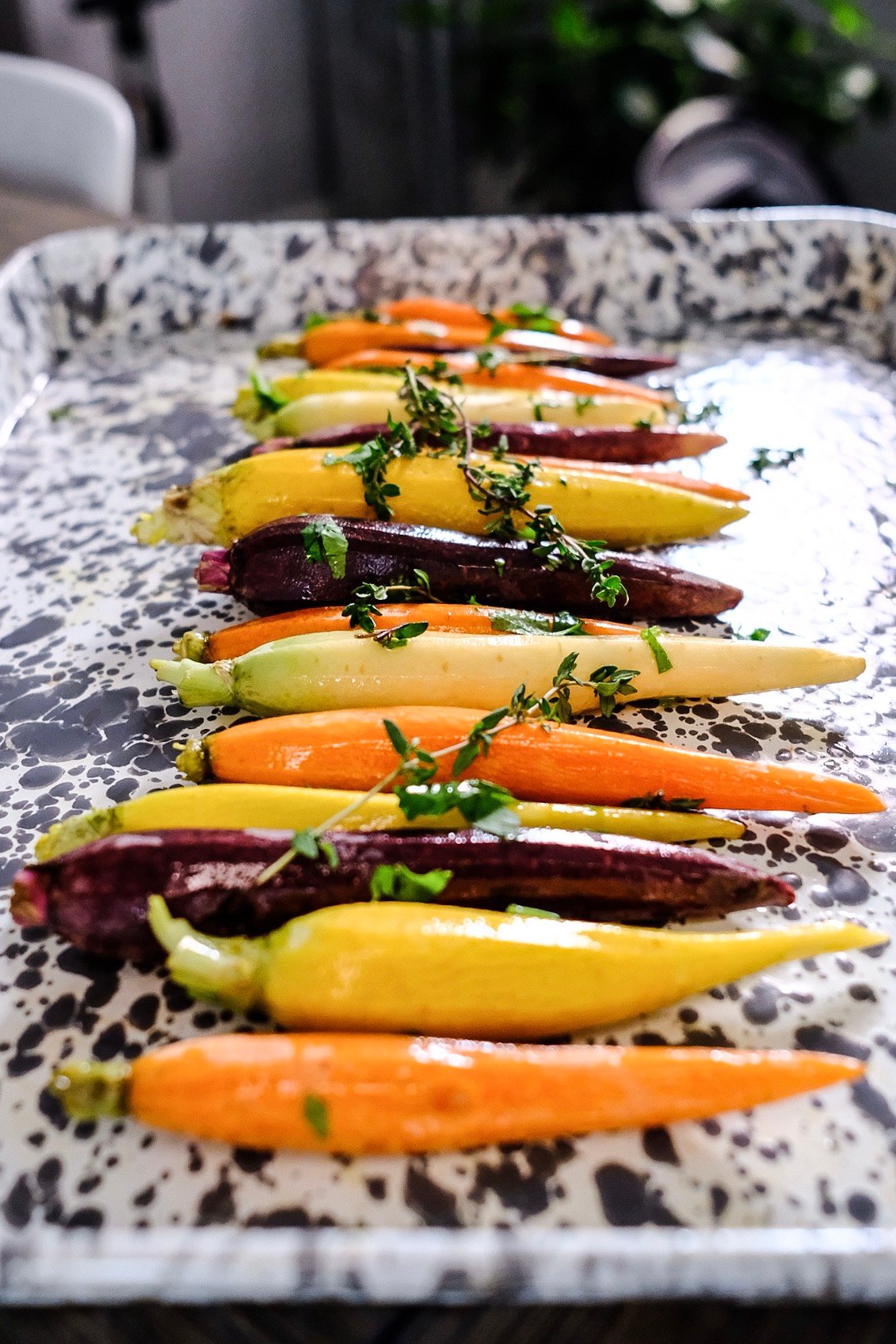 Balsamic and Honey Roasted Carrots
Aren't rainbow carrots just the prettiest to cook? You can also use this recipe with baby carrots or just chopped orange carrots. These sweet carrots also make an easy side dish during the week to compliment any main course. I also love to chop them up as leftovers and put them into salads.
For this delicious and pretty recipe CLICK HERE.
Sweet Potato Casserole
This recipe is a new family favorite, that borders to me almost as a dessert! The best part for me was having left over marshmallows to put in my hot chocolate after dinner. Bailey worked on this dish, perfectly aligning all the marshmallows and the house smelled heavenly as it baked in the over.
For this delicious recipe for Sweet Potato Casserole CLICK HERE.
Be sure to hit PLAY! Our Christmas Tree Video will get you into the Holiday Spirit! Be sure to click to see our little Family Adventure.
Still looking to get into the Holiday Spirit? See Boston all dressed up for the holidays!