The City of Philadelphia is home to history itself, with the Philadelphia Historic District one of the top U.S. destinations visited each year. If you haven't visited in early Spring you are missing a stunning sight all around with the City of Brotherly Love in full bloom. Southern Magnolias, Dogwood and Cherry Blossoms fill the city and in the early morning light or the city's glorious golden hour, it's quite the site to see.
Around mid April, the trees start to peak opening up around the city. From Old City to Rittenhouse Square, you can follow the trail of white and pink. Be sure to add Philadelphia in the Spring to your travel bucket list. Hope you enjoy my collection of photos showing off the pretty side of Philly for some serious springtime wanderlust.
All images subject to exclusive copyright to Chocolate & Lace, LLC.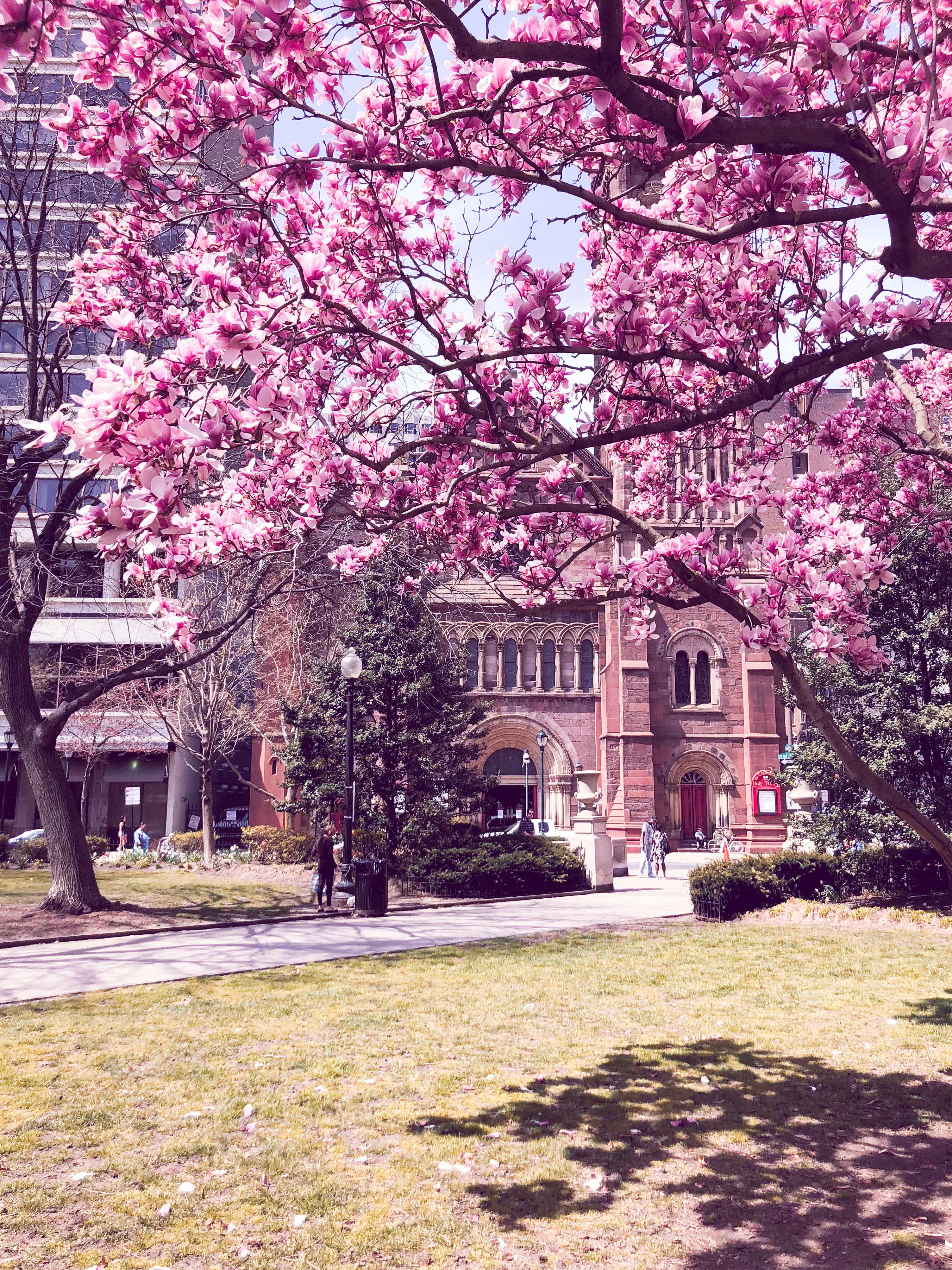 Visiting Philadelphia this spring or summer? Be sure to check out my list of Philly's Best Ice Cream Spots!
Also be sure to take a peak at my Ultimate Family Weekend Guide to Visiting Boston, MA.