This post is sharing a trip to a Sunflower Farm near Philadelphia in Southern New Jersey, Dalton Farms.
Sunflower Field Near Philadelphia
About 30 minutes over the Walt Whitman and just outside of Philadelphia is Dalton Farms and it's now Sunflower Season. I took the girls first thing on a Sunday morning to see the 99 acres of sprawling Sunflower Fields. Temps have cooled down a bit but in general the best time to visit any farm is first or last thing. The sun won't be as strong, (but your coffee or wine might be!) and the light will be the best for photos. 
Seeing the Sunflowers
1.2 MILLION Sunflowers have been planted to bloom on Dalton Farms of all varieties! 
The earliest you can go is 9 am on a weekend and 10 am during the week. Week days would fare better as far as crowds but like most we visited on a weekend. 
When you arrive be prepared to walk up a bit from the parking lot to the field. You can bring your own shears to cut the flowers or you can "rent" a pair for $5. Be sure to bring cash as they take cash only for the rentals! We didn't have cash on hand so they were kind enough to allow us to trade car keys for safe return of the shears. 
Since we went first thing at opening, the girls had plenty of open rows to run through and so many different varieties to look at. In the main field are plenty of photo ops including a swing the girls loved to take a quick ride on.
There was plenty of space to social distance. Masks were required at check in but you could take them off once safely in the field. 
Being city girls, it's always important to me to get the kids out to enjoy nature. One of the suprises at the Sunflower field that I wasn't expecting were all the bees! The bees were flooded in the fields but super friendly, they didn't mind if you got too close. The farm also has 10 honey hives. I loved seeing all these tiny critters as they definitely made the walk through the farm fun. 
Dalton Farms was such a beautiful place to visit! I hope you enjoy this season. 
Looking for the best restaurant to eat at in Philly? Try these top recommendations!
Here are a few FAQ's about our trip to the Sunflower Farm. 
Do you have to bring your own shears to cut the Sunflowers?
You can bring your own or you can rent a pair. The kids like all the colored handles to choose from!
How far away is the Sunflower farm from Philadelphia?
It's about 30 minutes away.
Can I bring my dog since it's outside?
No, only service animals are allowed.
Do I have to wear a mask?
Masks must be worn during check in and check out. In the field you are able to social distance.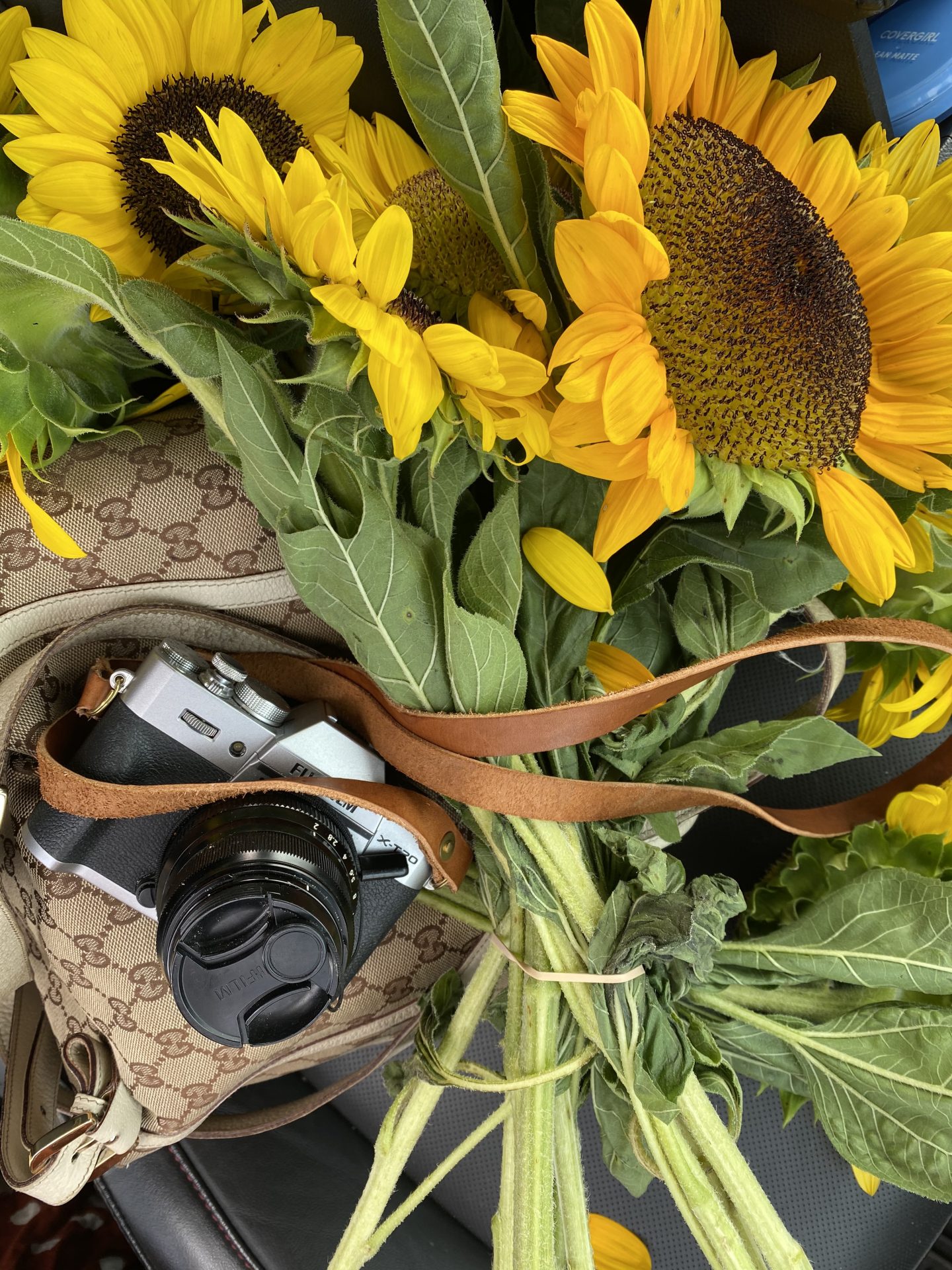 Ready for Apple Picking! Be sure to check out my Complete Guide to Linvilla Orchards before you go!