Follow along for my Where to Eat in Philly series! Delicious and beautiful experiences, amazing service and culinary expertise you can only find in the city of Philadelphia. Totally #instagramworthy
For Restaurant on Market Street in Old City is simply delicious with a stunning atmosphere for any occasion, but joining Fork for afternoon High Tea is a sensory experience of calm and delight. Located at 4th and Market, Fork connected with High Street let you experience some of Philadelphia's top chefs and pastries. Joining Fork for a curated Guided Tea Tasting is Alexis Siemons. Alexis, to sum it up, knows her tea.


Sitting family style, we were treated to four rounds of memorable teas partnered with sweet and savory delicacies by pastry chef Aaron Manuyag. Each round was floral, warm or cold and as Alexis explained, timing was everything. It was so much fun to allow time to steep while waiting with excitement to see what would transpire or even bloom in our glass right before our eyes. From Oolong Tea to Flower Craft Jasmine to Herbal Tisane, it was quite the tea experience!
Afternoon Tea at Fork will leave you with some of the prettiest beverages I've ever seen. Pictured here my wonderful friend and Fashion Stylist, Sarah and I loved every beautiful moment of it.
In typical Fork style, it's all about the ambience and hearing the expertise of our culinary experts while getting to mingle with new friends enjoying the magic of food and beverage.
Afternoon Tea at Fork is held on Saturdays 12-3 pm, $45 per person and includes a cake tier of sweet & savory treats and your choice of tea from a curated menu. For more details and reservations click here.
Happy Tea Time!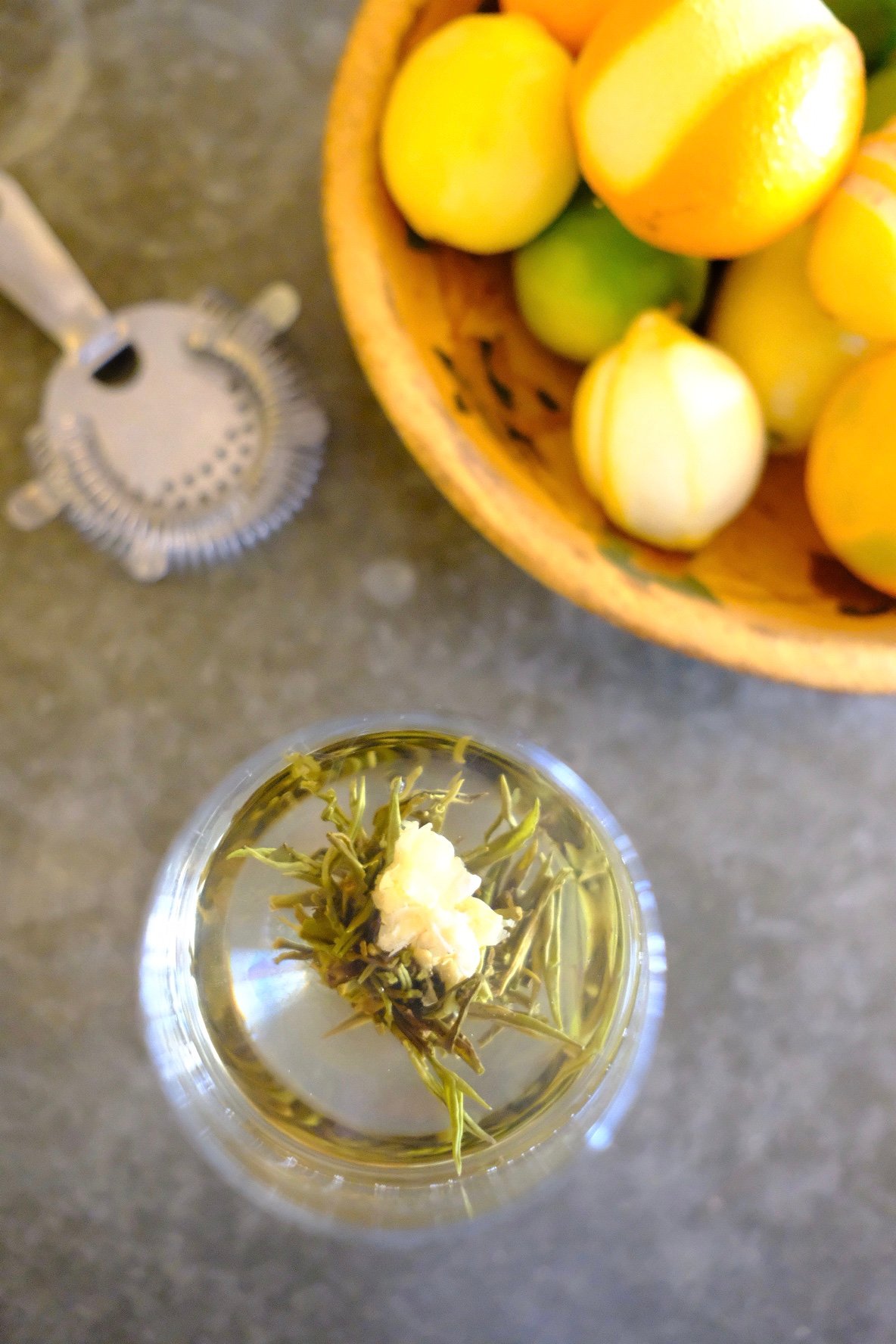 RELATED: Where to Eat in Philly: a. kitchen