Buffalo Chicken Stuffed Peppers are a combination of one of my favorite comfort foods with the superpowers of antioxidant rich orange peppers. With just a handful of ingredients, these are super easy to whip up and wow with.
Top with thickly shredded cheddar and drizzle on your favorite ranch or blue cheese dressing.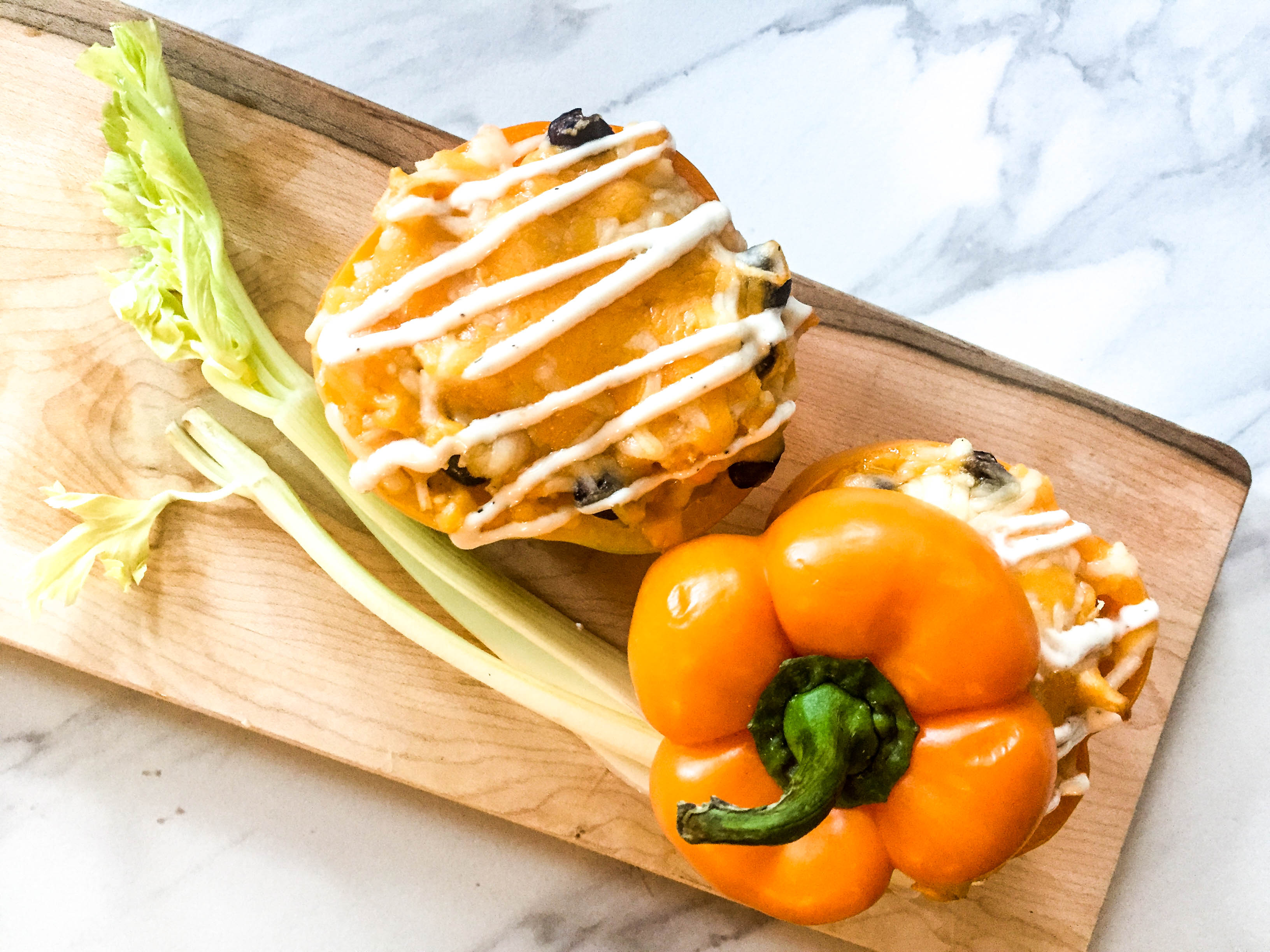 Buffalo Chicken Stuffed Peppers
Ingredients
4 Orange Bell Peppers
2 cups White Rice, cooked
1 celery stalk, finely diced
1 cup black beans
1 cup cooked shredded chicken
1 cup shredded cheddar cheese
½ cup buffalo sauce
salt and pepper to taste
ranch or blue cheese dressing for garnish
Instructions
Preheat oven to 350 degrees.
Rinse peppers, slice off tops and hollow out the insides. Set aside.
In a medium sized bowl mix together rice, celery, black beans, chicken and buffalo sauce. Salt and pepper to taste.
Fill peppers with rice mixture to brim of pepper.
Top with cheddar cheese and place lids of peppers back on if desired.
Place in small roasting pan and bake for 45 minutes or until peppers are tender.