The Fitler Club in Philadelphia is a premier Lifestyle Club and Co-Working Space offering it's members a gorgeous space to kick back, meet, eat, drink and experience some of the best events the city has to offer.
I joined Fitler Club for a full year in review to share what I love the most about membership and how it truly is a one stop shop to meet my lifestyle in Philadelphia.
Photos included here are by Gab Bonghi.
About Us
For those of you just joining this blog for the first time to check out the Fitler Club review, here's a little bit about me so you can compare lifestyles and see how Fitler would fit into your own. For 2020 we had a family membership but I can confidently say the club offers much for each different life stage.
I'm in my 30's with two daughters, ages 3 and 8, with a career in finance and a side hustle that keeps my creative juices flowing! My family and I live in the Old City Neighborhood of Philadelphia. Between our busy careers, our girls like to keep us on our toes! Not to mention the quarantine puppy we decided to add to the family…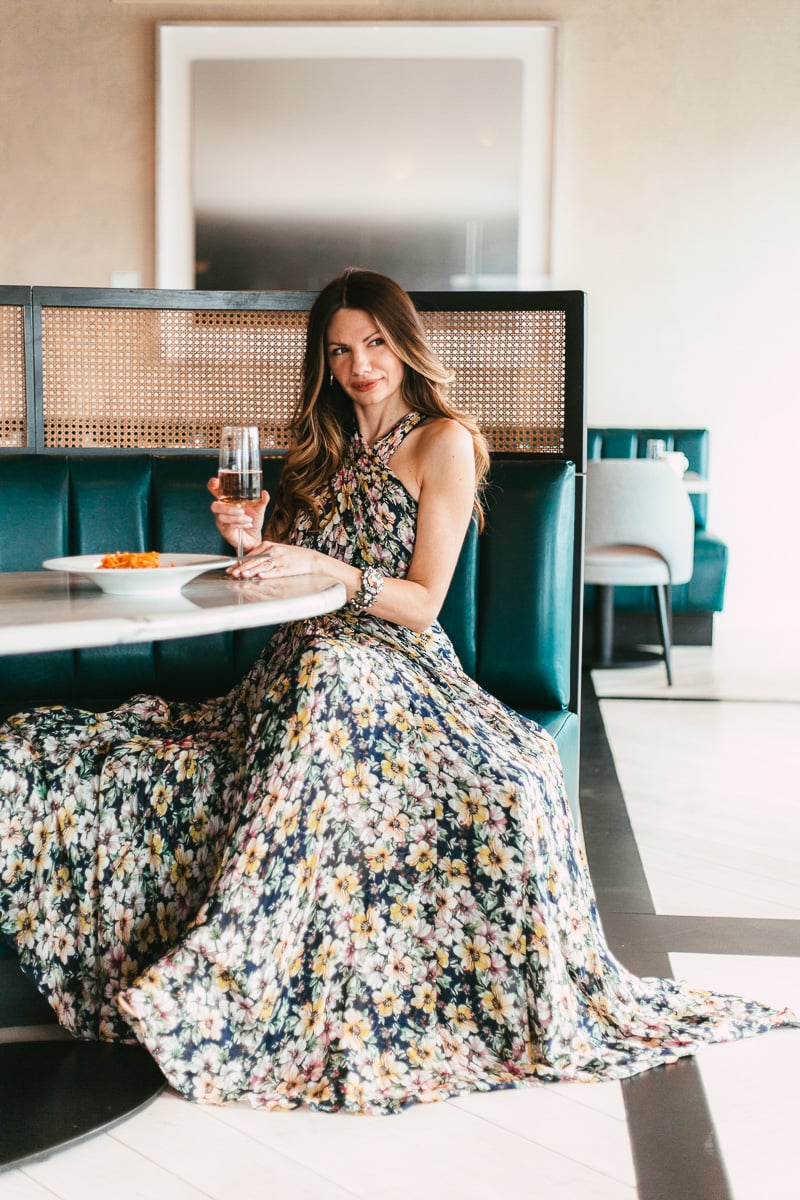 Busy is an understatement where time is one of my biggest assets. Between my career, juggling the kids, this blog…it leaves little time to intentionally enjoy life. My biggest compliment for the Fitler Club is that they have thought of everything. They've pulled it ALL together for members who are looking for the perfect membership to fit their lifestyle needs, all in one place.
The Club
Simply put the Club is stunning. The staff is absolutely amazing and the team at the Fitler Club is home to some incredible personalities and talent. There is nothing better than arriving to a place and being greeted like it's you're home. Incredible service in my book makes all the difference.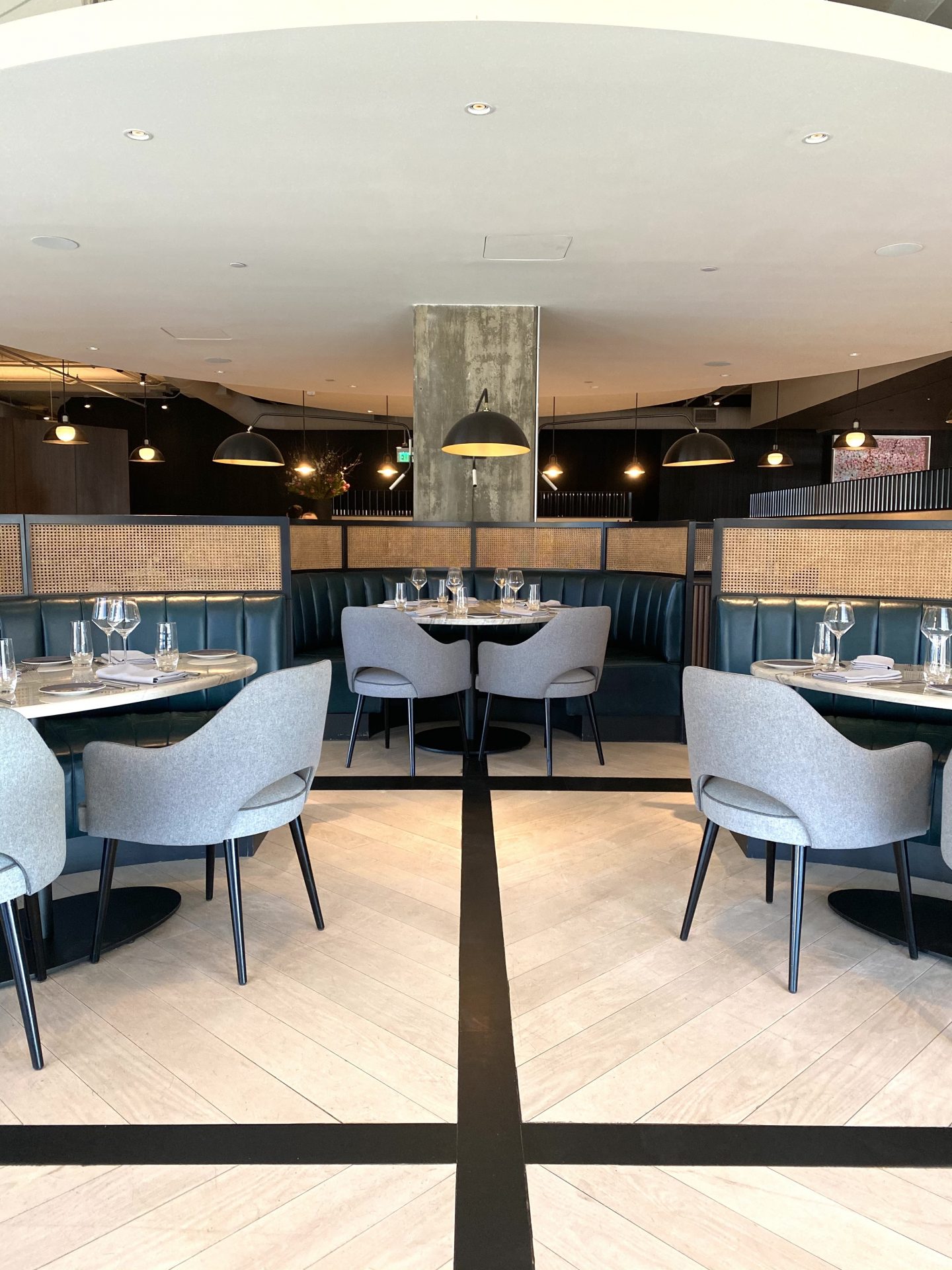 At every turn, the interior design of the Fitler Club leaves something more for you to see. From the in house Art Installations to the flow of each room, I love spending time at Filter as it offers a beautiful aesthetic to escape the bustle city.
The inside Terrace is one of my favorite spots to have a warm cappuccino and plan the day. It's brightly lit from expansive windows with natural light, colorful and cozy corners and plenty of inside plants to make the most peaceful vibes.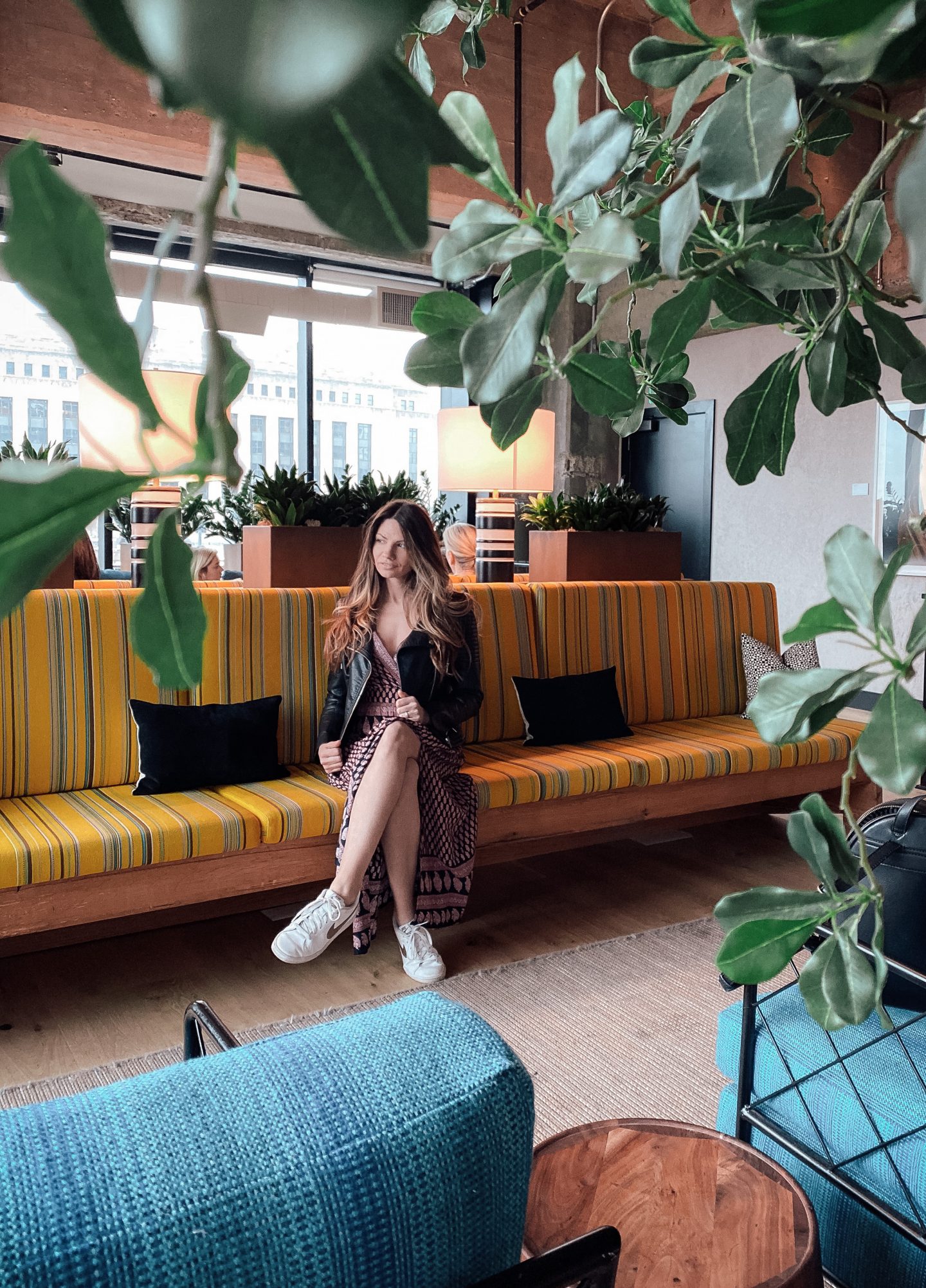 Love Philly as much as I do? Be sure to check out the Old City Love Print Shop!
The Field House
The Field House is unrivaled in the city. With over 25,000 feet of workouts it truly has something for everyone. Whether you're dying to get on a new Peleton, you're looking for personal training or you love a group fitness class IRL or virtual, the Field House has it all.
Inside the field house you'll find fitness classes galore, a rock climbing wall, a virtual golf simulator and a75 foot 3-lane pool. The pool has been one of the things we've used most with lessons for adults and kids, family swim times upon reserve (literally a whole pool to yourself!) and free swim. The pool area also has hot and cold plunge pools, saunas and steam rooms.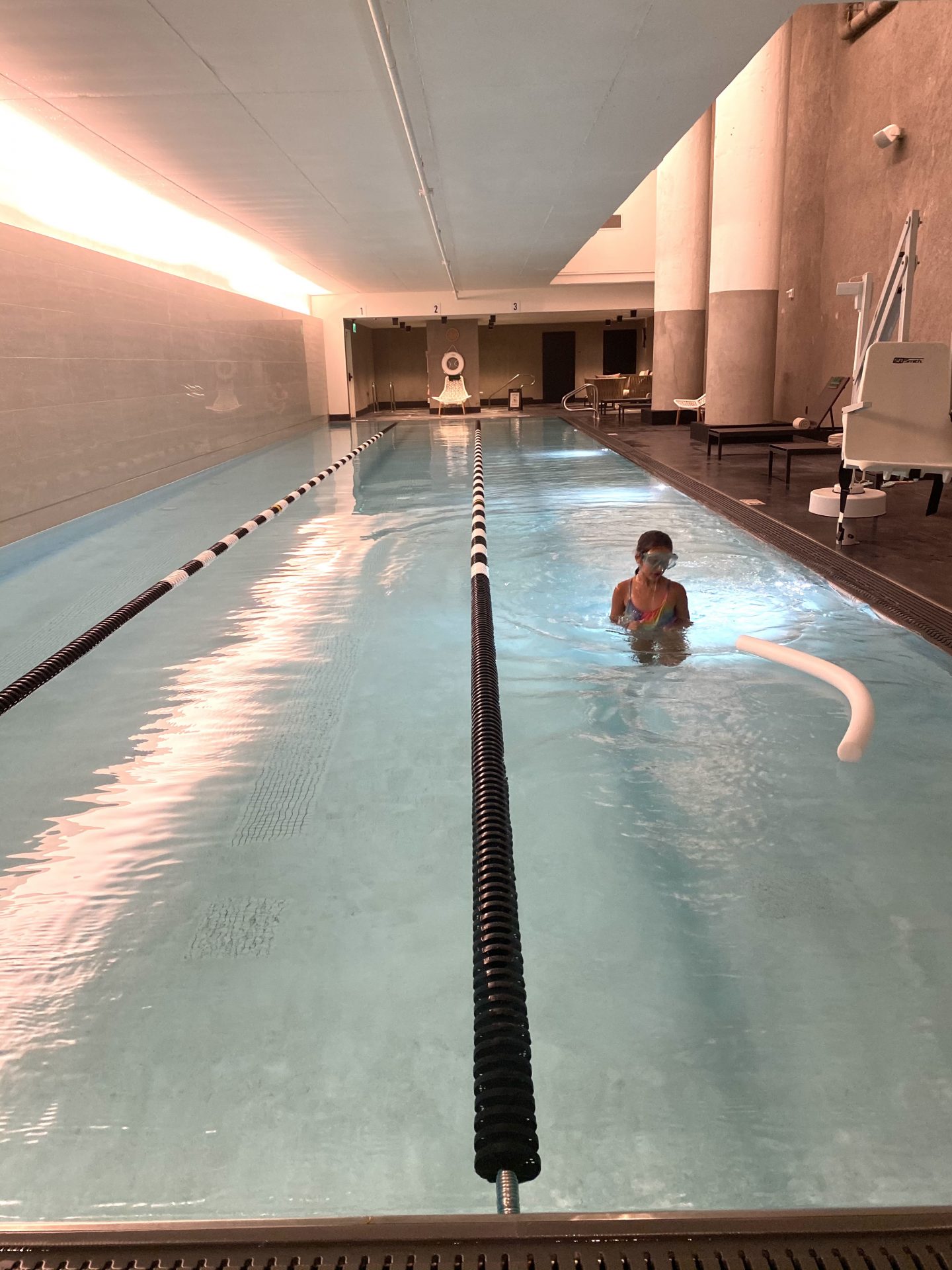 The spa at the field house is another amazing place to revujinate.
One of the best things about the field house, for my fellow Mamas, is that the Fitler Club has a Nest Children's Center right in the club. Every mom around Philadelphia knows and loves Nest. It's just one way Fitler Club brings great partnerships to the table. You can drop the kids off worry free and hit that power yoga class.
The line up of wellness focus member events and group sessions is amazing. Two of my favorites have been Yoga with Ann and the Self-Defense Classes. The classes are fun as you get to meet great people while learning or loving a new skill. Connecting with other members has definitely been one of my favorite parts.
Be sure to check out the Barnes in Philadelphia.
The Offsite
For a quiet and chic place to focus, have a meeting or rent office space with one of the city's best views look no further than the Offsite at Fitler Club. The collaborative workspace offers perks to the Fitler Club and is a daily gathering place for thought leaders.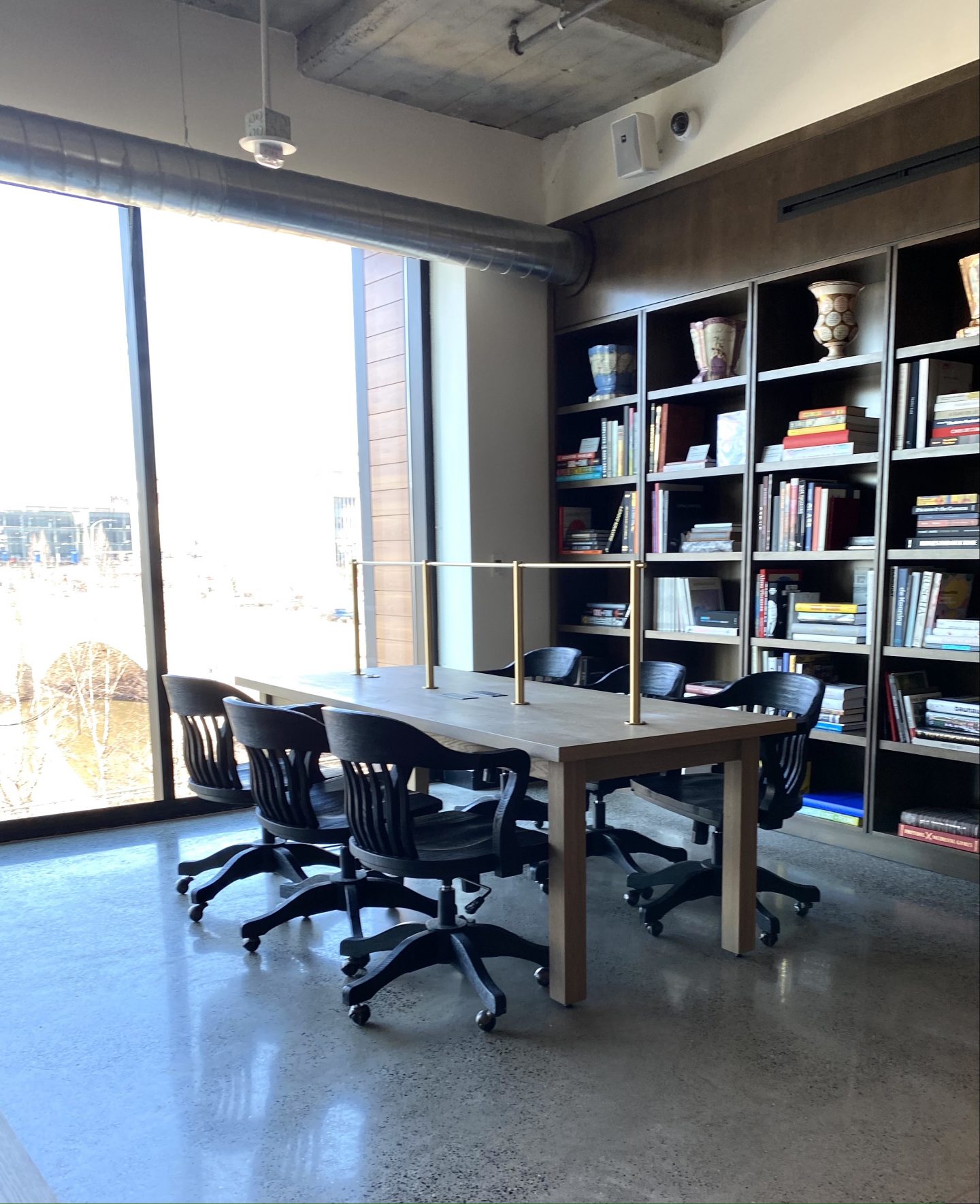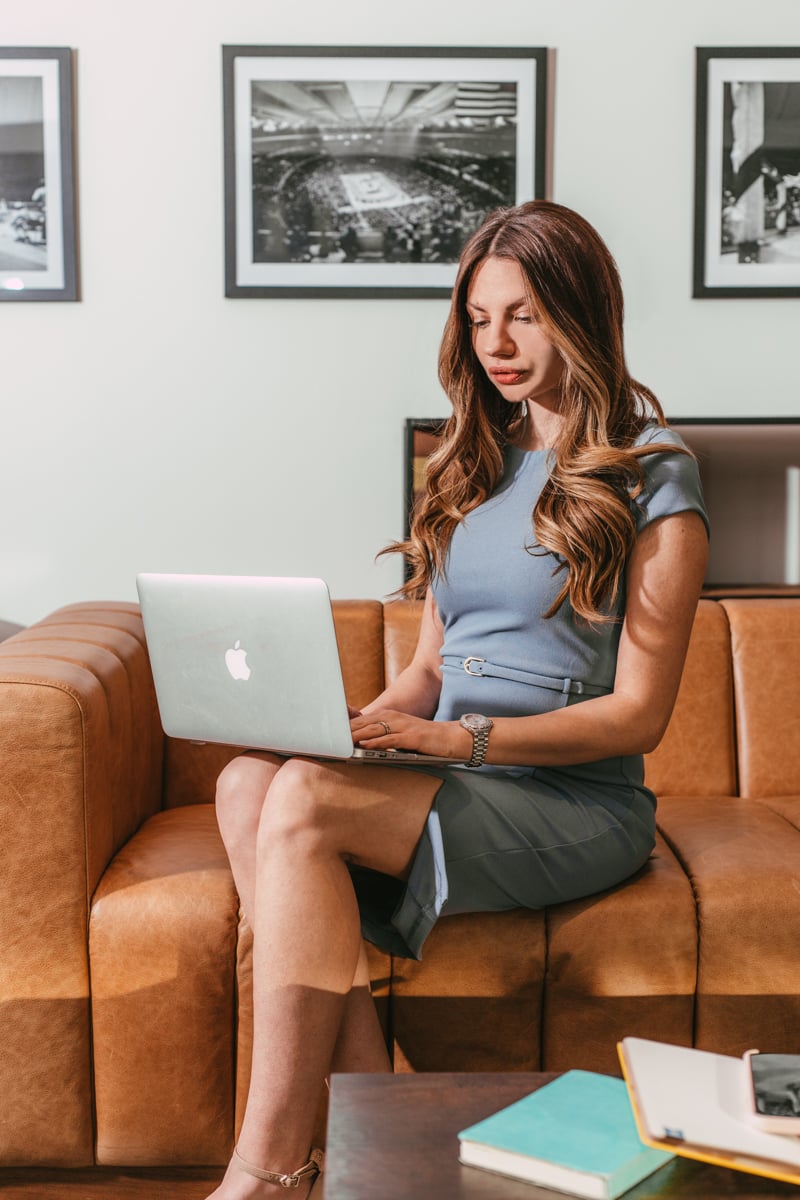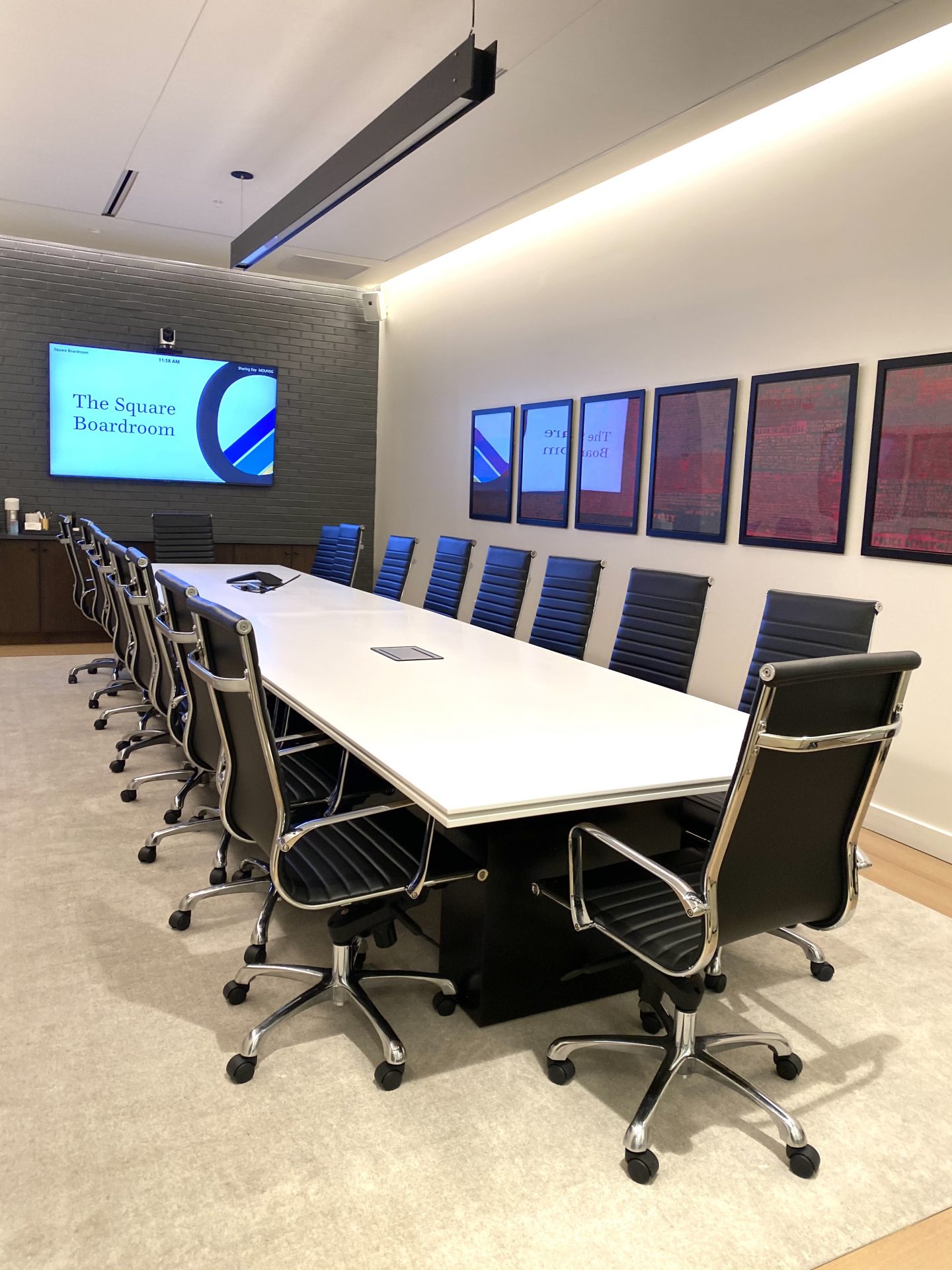 Events and Perks
One of the things I feel like the Fitler Club does an excellent job on is the vast variety of both in-house and virtual events. In addition to their culinary series, they offer a little something for everyone. From fireside chats led by some of the city's top thought leaders to fun experiences they have something to offer everyone.
Also included in membership is a mile long list of perks, exclusive access and discounts. The club Tesla is a great perk in itself being able to pick you up around the city or bring you home.
Fitler for Families
I really appreciate how much Fitler does for Families. They always offer some options for kids be it their kid friendly events or kids night out! Yes, kids night out goes down in the trophy room complete with bowling alley and all. A fun night planned for kids cleverly disguised to give parents some adult time in the club.
My older daughter has attended virtual makeup classes and denim jacket designing classes. We love a good family movie night in the movie room.
The club does a great job accommodating both kids and parents. We recently did a Kids Night Out and the girls love the Nest Staff.
The Fitler Club Hotel
The club is also home to a 14 room hotel with modern elements and the best concierge. It's a great way to experience the club for those we have coming to town!
FAQ's
What is the Fitler Club?
The Fitler Club is a premiere lifestyle membership club in Philadelphia, PA.
Where is the Fitler Club?
The Fitler Club is located at 2400 Market Street in Philadelphia, PA.
How much does membership cost at the Fitler Club?
Membership is tiered by age and individual vs family. Reach out to the club directly for their most updated rates.
Can I make a reservation at the Fitler Club if I'm not a member?
You have to be a member to dine at the Fitler Club.
Is there parking at the Fitler Club?
The Fitler Club does have a parking garage and valet for it's members only. There is typically street parking and other lots available as well.
How do you get into the Fitler Club?
If it's your first time it can be a little tricky! The main entrance is actually down the alley off Ranstead. Find the purple door and ring the bell. All guests must be registered by a member.
For more Philadelphia based adventures you can follow me on Instagram @jennymeassick and @oldcitylove.