On the return from our trip to Hilton Head Island, we booked a short stay in picturesque Savannah, Georgia. Savannah is chock full of history, southern charm, some of the best fried Chicken you've ever eaten at Mrs. Wilkes and some may even say…ghosts.
We had one day to explore the town of Savannah. Savannah is known as America's first planned city with 22 luscious green squares sprawled out the city. The day we arrived we bounced around the historic district getting caught in the gazebo while it down poured. Luckily the temperatures were warm and we had handfuls of candy from the local market.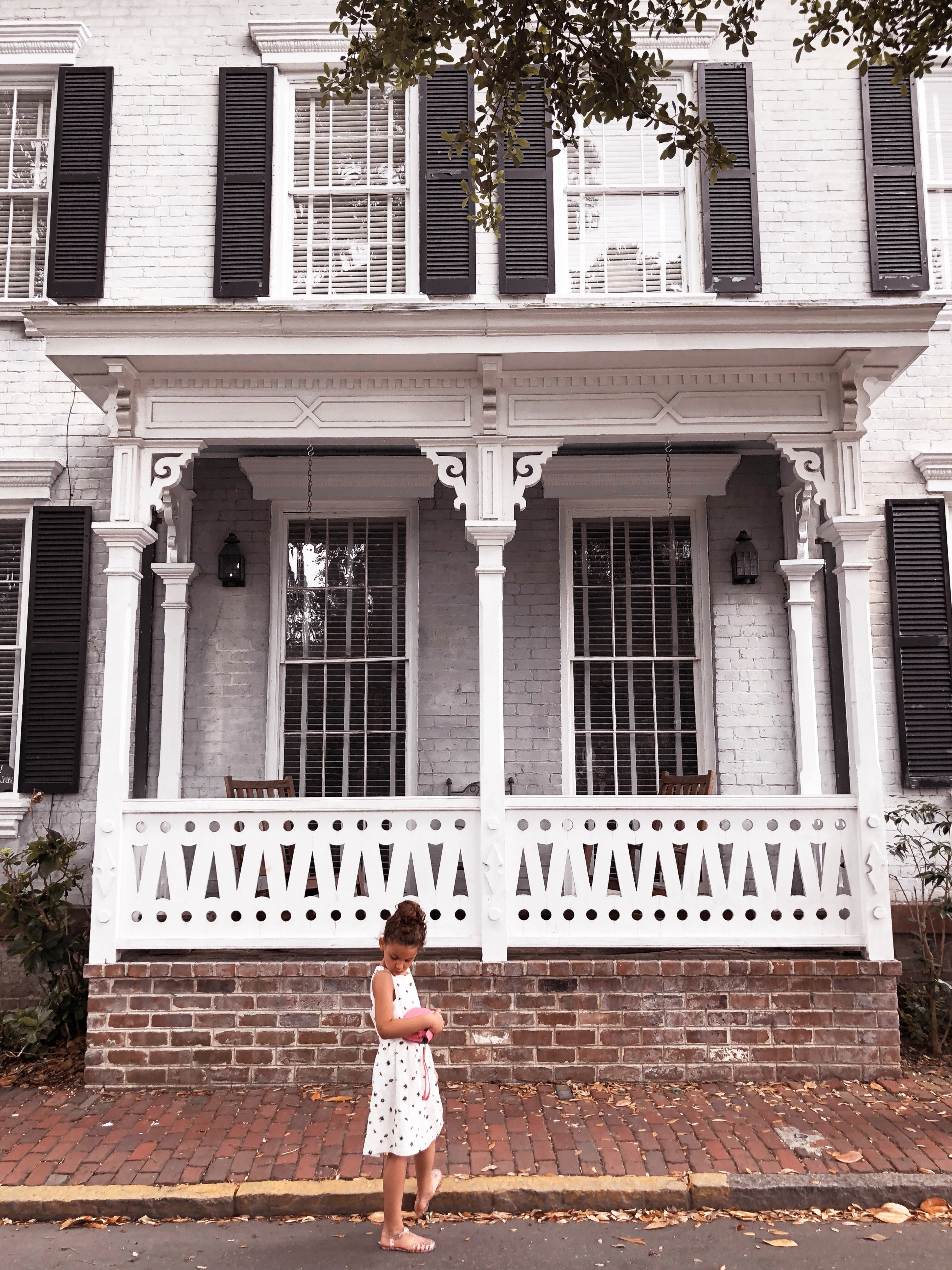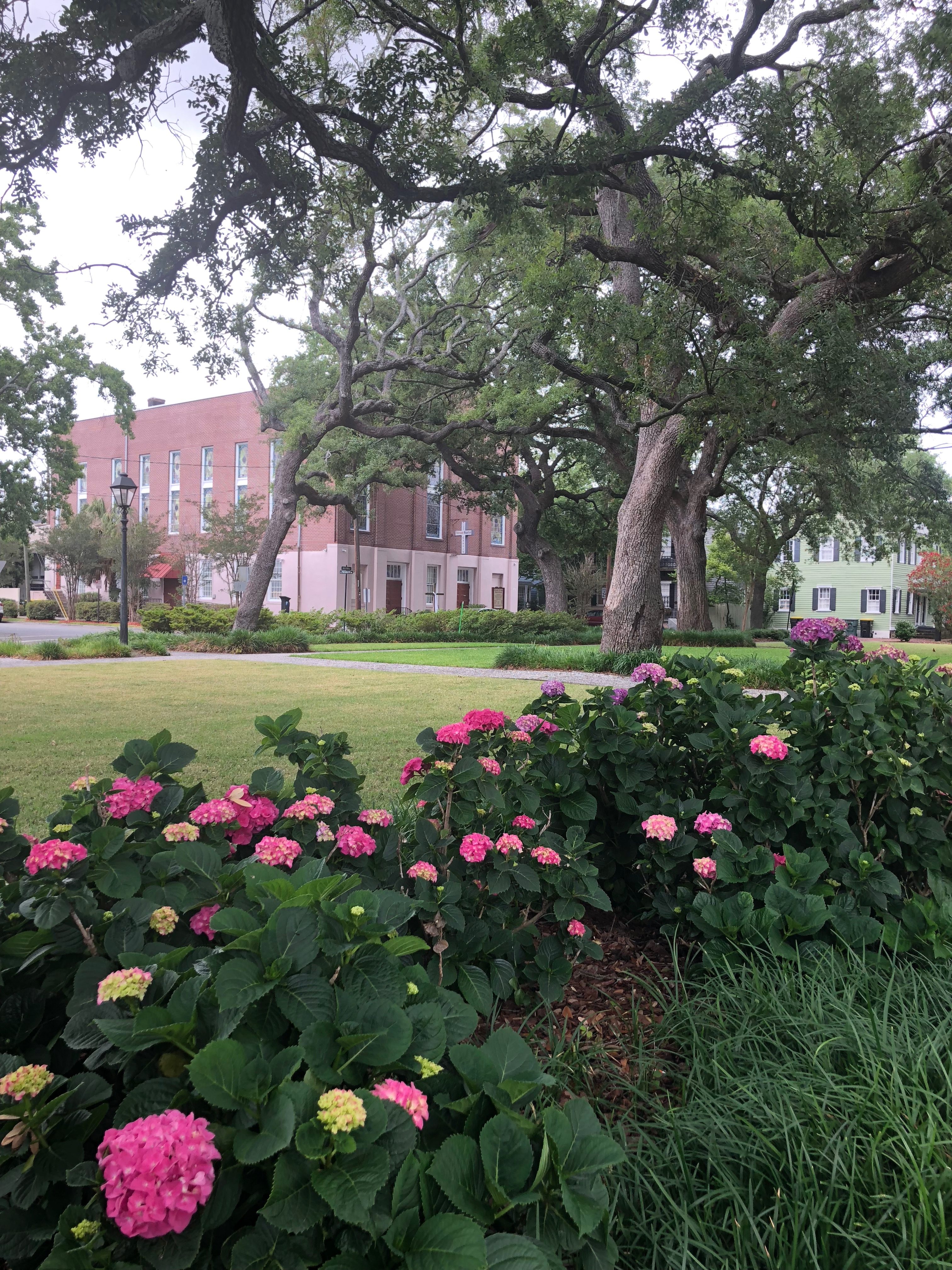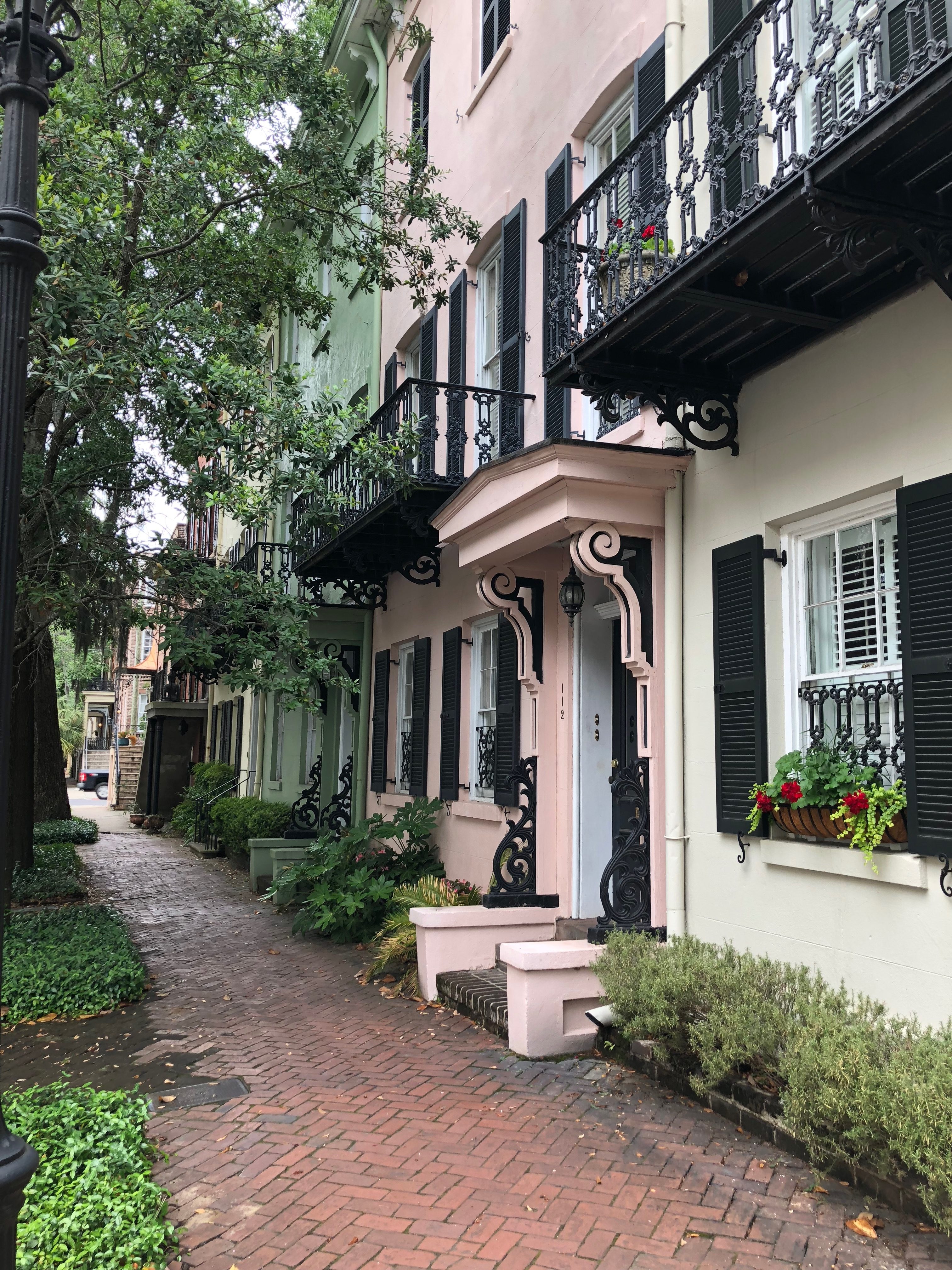 The city's facades and architechuial styles played as backdrop to our adventure. From gingerbread details in the Victorian district to intricate midevial influenced cathedrals, most of the nation's 18th and 19th century prevailing architectural styles can be found in Savannah. Lattes in turquoise blue cups from Collin's Quarter and lavender from the Paris market in the historic district made our romance with the city complete. The horticulture of Savannah is quite impressive with blooming hydrangeas, Spanish moss and palm trees everywhere.
The highlight of the trip for me was visiting the Wormsloe Historic Site and Plantation. Checking off my travel bucket list, we drove a short 20 minutes outside of the downtown area to experience the majestic arches of sprawling trees. One and a half miles of road lead down to the former estate of what was once the Plantation of one of Georgia's original founders, Noble Jones. We visited on a late Monday morning where a handful of visitors joined us at the gate to take photography and partake in the sight. Underneath the vast mile of live Oaks, we were able to dance and spin as light seeped in through the holes where the trees did not meet.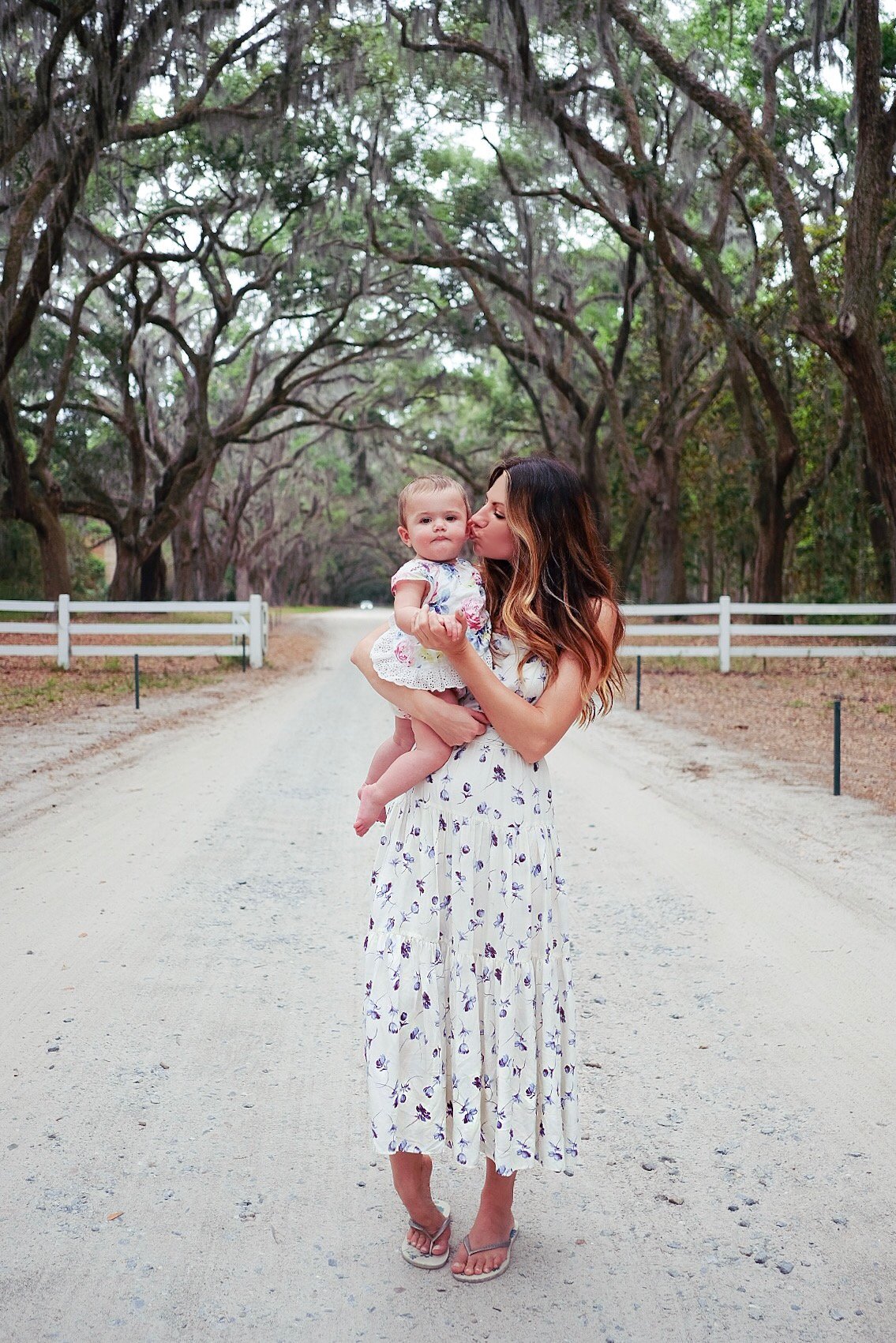 We stayed at The Brice, a Kimpton Hotel. Kimpton's area always my favorite and I stay at every chance I get. The Brice was smartly decorated as all Kimpton's are and located in the prettiest corner of the Historic District across from River Street and next to Washington Square. The swimming pool area was to die for adorned with yellow umbrellas and the perfect area to relax. Attached to the hotel is Pacci Italian Kitchen where Bailey and I had a special girls date with Tiramusu, espresso and Gelato.
Now remember how I mentioned Savannah had ghosts? Savannah is said to be known as America's most haunted city. With no shortness of war and history, any google search will tell you why. Now, living in a house built in the 1700's in the historic district of Philadelphia, I tend not to think about ghosts. I wouldn't say I believe in them, but I also wouldn't say the idea is completely out of the question. We had a great stay at the Kimpton, but around 1 am some strange things started happening. At 1 am the baby woke up scrambling. I went and picked her up and brought her into bed with us since she wouldn't go back down. Bailey was sleeping in the other bed next to us. The baby would NOT stop giggling. She was rambunctious and wanted to play but it was the giggling that made me scratch my head. We were in the dark. There was nothing to giggle at. This went on for an hour. I finally got her back to sleep and she restlessly woke up again. More giggling. I remember looking around the large room and holding the baby close to me. It was a weird feeling of tiredness and what the heck is going on!
I finally coaxed her back to sleep and the whole family fell back into bed. At the first moment of peace from the relentless giggly baby, ALL of the lights turned on in our room. We each sat straight up looking at the other as if to say "who did that?" The next morning we talked to the hotel manager at the Kimpton to tell him about the timer on the lights. We had a great conversation and he was warm, hospitable and funny however he stated that are no timers on the lights in the hotel. Needless to say, I think we had an extra prankster in our room that night!
(Mom Tip – The Brice Kimpton did not have cribs, they only had pack and plays for sleep. Depending on the age of your baby this may not fit your stay needs while traveling.)
I would absolutely recommend a weekend in Savannah on your travel bucket list. From adventurer to city dweller, Savannah offers a little something for everyone. For more photos be sure to head on over to my Instagram Page and check out Visit Savannah for a complete guide of history, things to do and places to eat!
Check out our complete family vacation in Hilton Head Island for more Southern charm!