Plan Your Trip to Salem, Massachusetts.
There is no place like New England in the Fall. To get you feeling festive for Halloween and Fall, I am sharing our trip to Salem, Massachusetts. Salem, Massachusetts is where all your Halloween Dreams come true. Whether you are local or are traveling up North to check out some fall foliage, Salem in October is a must add to any bucket list of places to see.
When is the best time to visit Salem, Massachusetts?
The town is beautiful year round and has a rising restaurant scene sure to delight any foodie. During the month of October, it turns into the best kind of Halloween spectacle. Bailey and I drove up one Sunday for the day to take in some beautiful and spooky sights.
Weather and Parking
Early October in Massachusetts is beautiful. The weather is warm enough for just a light sweater, leaves are starting to turn, Football is in the air and it's a magical time. Heading up to Salem you're sure to bring back some Salem magic. You will want to get there early as parking lots fill up fast with prices going up by the hour. If you're not afraid of a little walk, you can usually find street parking on the outskirts or even if you're lucky in the downtown area. On Sundays street parking is free. Salem is about an hour north of Boston.
Planning Your Trip and Things to Do in Salem
The first thing we did was hit the market and map booth. I wanted to be sure to give her an overview as a first timer. Salem is also a great place for an afternoon date or to hit the town with friends. With kids it's all about the fun. Bailey wanted to hit the magical gem shops where we poked for a while picking up every precious stone and imagining its magical capabilities. We said hello to each spooky creature along the way, a few dogs and waited patiently our turn for balloon animals.
Be sure to pose for a photo with the Bewitched Statue!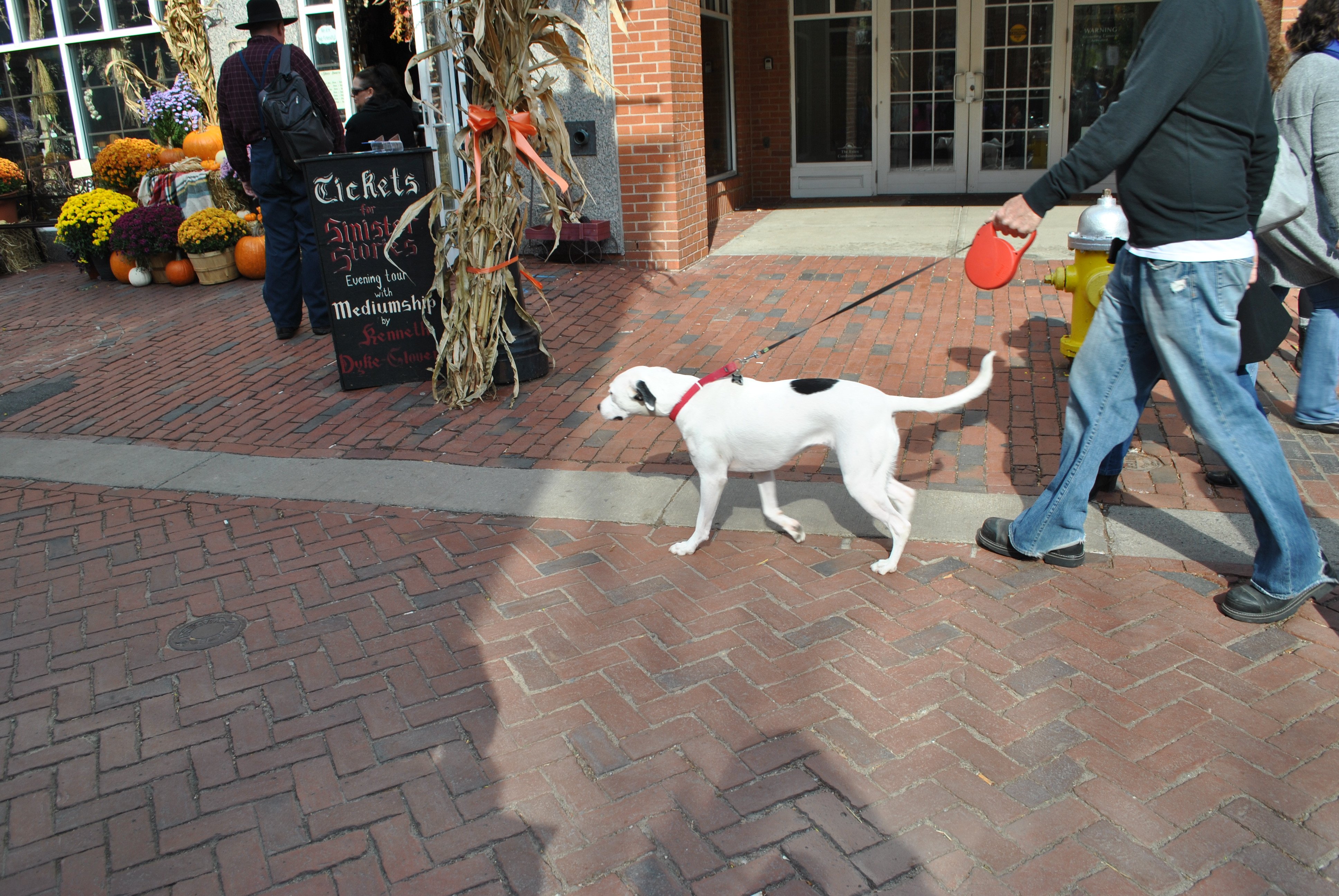 We stopped at the Visitor's booth and picked our spooky adventure for the day: The Witches Dungeon! Once inside we sat and watched a play about the Salem Witch Trails that took place is 1692.
Be sure to also take a trip to Boston, Massachusetts in the fall!
The Salem Witch Trials
The Salem Witch trials were a series of hearings and prosecutions of people accused with witchcraft in Colonial Massachusetts that resulted in the execution of fourteen women. Salem is thick in history as a port of colonial times.
Many ghost and witch tours also take place around Salem. I would recommend taking a candle-lit tour a night for the spooky side of Salem when you're able to leave the younger kids at home. I would also recommend the Witches Dungeon for kids a bit older than Bailey (perhaps 9+) as inside after the play you are taken to the 'Dungeon' where they show a mock set up of the Witches imprisoned. Either way, it was spooky fun.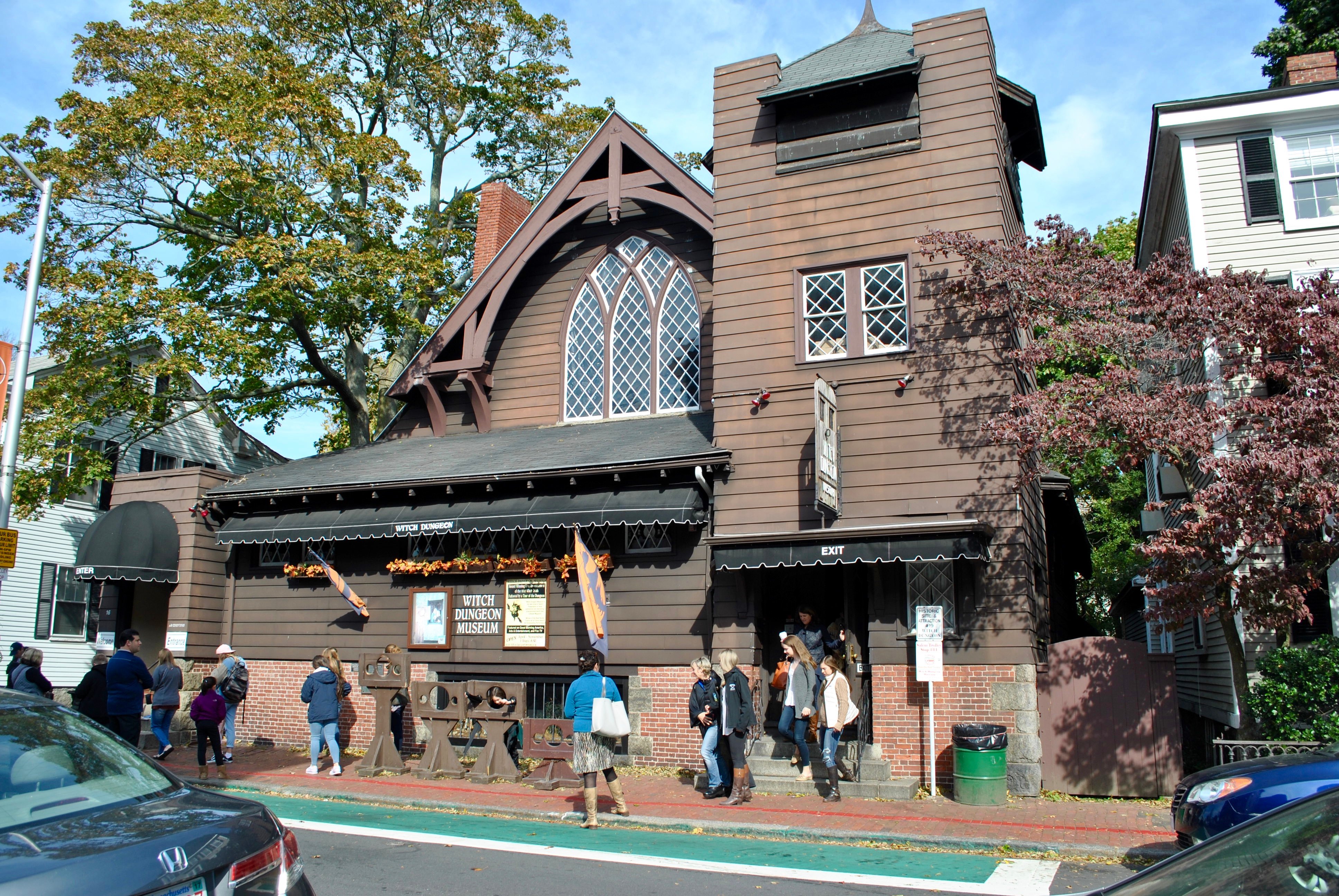 Where to Eat in Salem, MA
For lunch we headed down to the The Lobster Shanty. Great food, with outdoor seating. If you love crepes you simply must try Gulu Gulu Cafe. Their brunch is out of this world as well as their extensive beer list. This is the perfect place to start with a group of friends over cocktails and breakfast for the day. Young or old you definitely want to stop by Maria's Sweet Somethings for ice cream or coffee.
Where to Stay in Salem, MA
If you are looking to stay the weekend, The Merchant Inn is a gorgeous boutique hotel right in the center of it all. My love affair for boutique hotels fits the bill for this one with beautiful, colorful decor and ideal location for a trip to Salem. The Merchant would be on of my top pics.
There is no one way to do Salem! I would love to hear your favorite spots in the spooky city in the comments below. Happy Halloween!
While in Massachusetts, be sure to check out The Ultimate Boston Family Weekend Guide !