Past the Hamptons and affectionately called 'The End of the World' is the town of Montauk making all your summer dreams come true. The upcoming holiday weekend ahead and even into early fall is the perfect time to take your family or boo on a trip to the tip of Long Island.
While you'll be sure to see Montauk as a trendy destination all over Instagram, here are 50 photos why Montauk is also a phenomenal place to build family summer memories.
Hope you enjoy our summer vacation in Montauk photo diary XO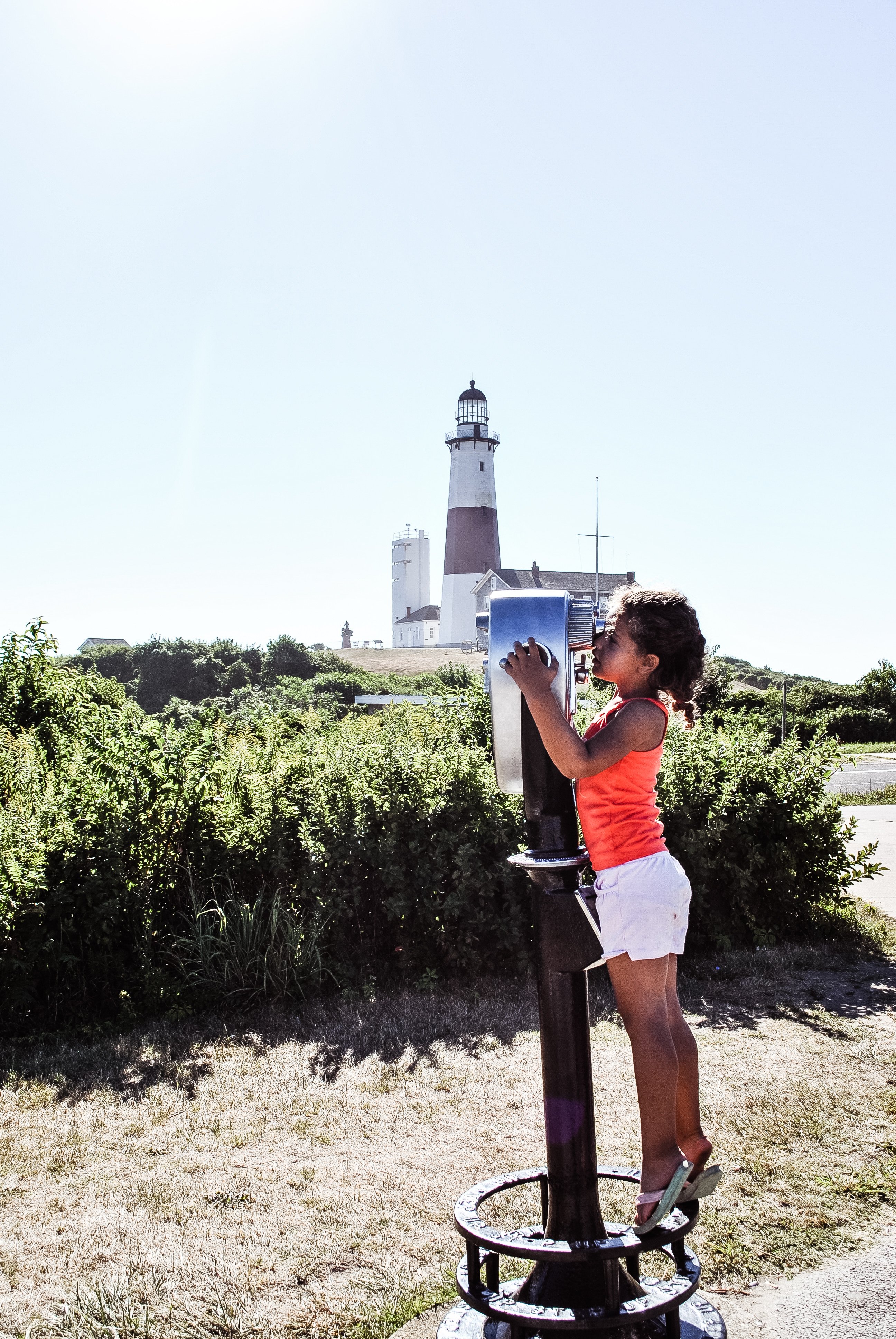 With 6 National Parks, the 'End of the World' has plenty to explore and do. From surfing to lighthouse hunting, Montauk defines coastal living. We did quite a bit of beach hiking and seashell collecting.
The town of Montauk is perfect for strolling, dining and shopping. I was obsessed with Tacoma Tacos during our trip. The short rib taco was in my belly at least once a day. We were able to enjoy live music and watch Bailey dance around several nights on the town green and of course get an ice cream cone after. The little shoppes are full of the perfect gifts to take home. In the center you can catch a game of mini golf or book your deep sea fishing adventure.
Be sure to stop at Vicki's Veggies in Amagansett, NY. We would pick up a huge watermelon or fresh fruit daily to have on the beach. Bailey loved petting the little ducklings that were born that year. Vicki's is the most iconic farm stand on your way to the beach.
Don't leave vacation in Montauk without heading down to Navy Beach just before sunset. Waiting for a table is no problem with rocks to skip and views like this. These photos are not edited, one of the most amazing colorful sunsets I have ever seen. Here you can order fun cocktails or fresh seafood as the sun goes down.
S'mores, stars and sparklers was the name of our game every night in Montauk. Beach bonfires and oversized hoodies underneath the stars are what childhood memories are made of for Bailey. Extra chocolate please!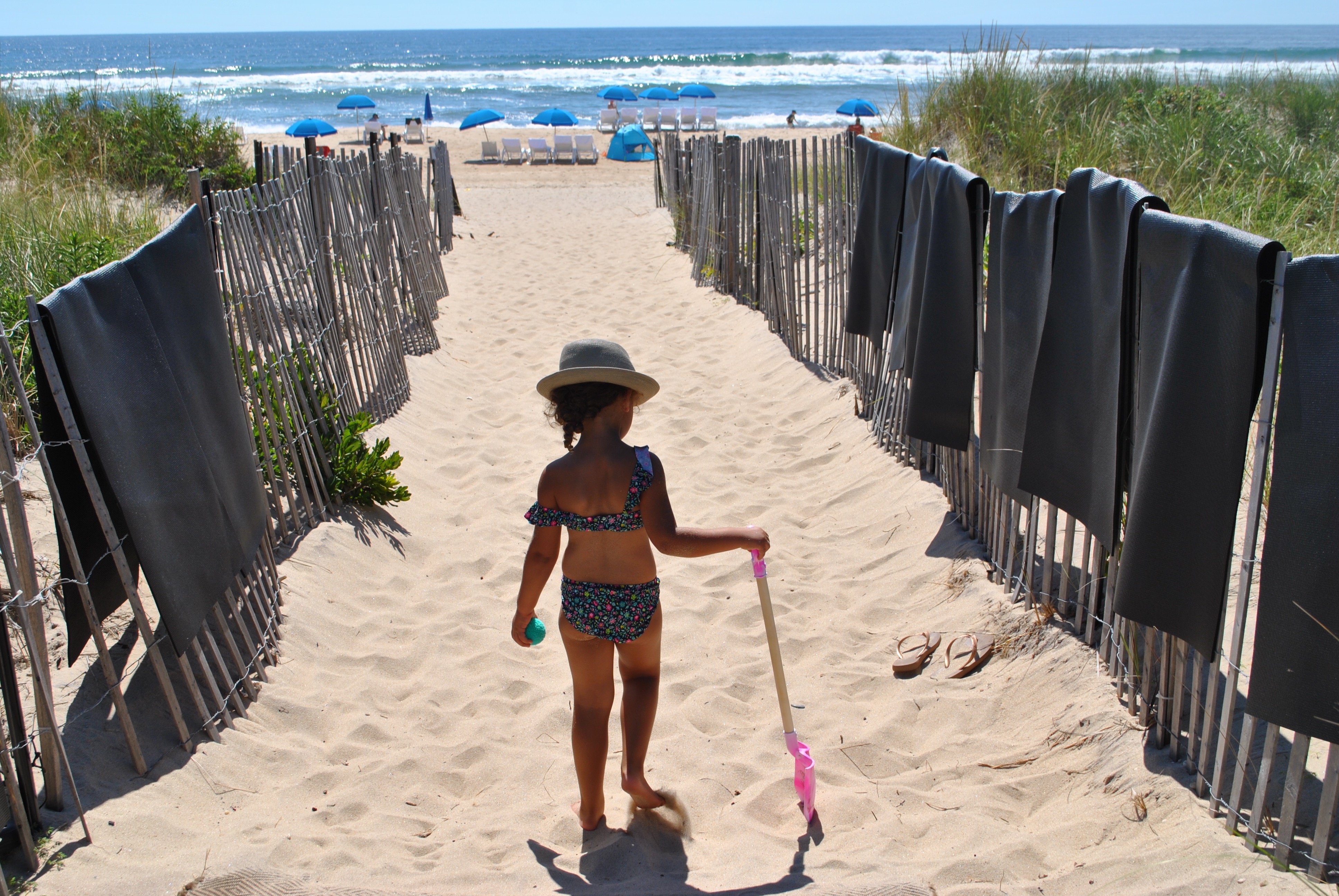 Even rainy days are made into memories cooking meatballs in the beach kitchen. Life is always better at the beach!
Incomparable jaw dropping sunsets at the End of the World, dancing around in tide pools and capturing the colors of Montauk. Joey got to put his camera to use to capture some stunning shots.
The town of East Hampton is a great spot to grab lunch and poke around for a new book for the beach.
When the sunrises make getting up and out at 5 am on vacation worth it..
Island Hopping on the way home to Connecticut was actually one of my favorite days. We beat the traffic and took the Cross Sound Ferry. Along the way we hit several islands including Shelter Island. For lunch we stopped at Claudio's Clam Shack where Bailey tried clams for the first time. As soon as we docked in New London, we got back in the car and drove right on home.